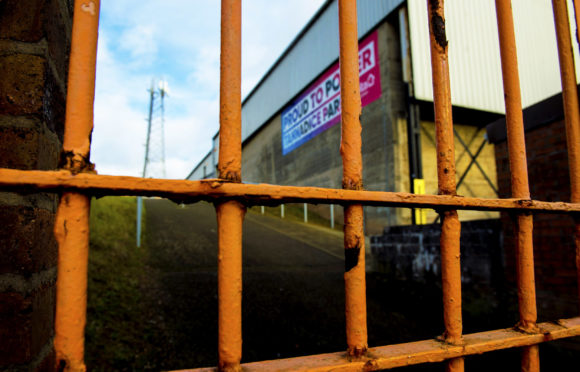 Four top Bundesliga clubs have donated 20 million Euros to help other German clubs in financial trouble in the current crisis.
Is it time for the top Scottish clubs to do the same you might wonder?
While the thought is a nice one, the chances of it happening are nil.
Our top clubs, Celtic apart, are struggling to keep the show on the road themselves, with Aberdeen and Hearts already declaring how precarious their situations are.
The SPFL are distributing some early payments but they are simply a bandage.
Celtic, Rangers and Motherwell will pick up £395,000 plus VAT, with others in the Premiership receiving £157,500 plus VAT.
It might sound a lot, but with no income at all coming in and fixed costs going out, it's barely a lifeline.
Meantime, the gap between the top division and the rest is staggering, and a frightening glimpse into the problems facing those outside the top echelon.
Championship outfits like Dundee and Dundee United are due to pick up £26,500 plus VAT.
That won't cover a week's wages at Dens or Tannadice.
It would be an act of benevolence if our bigger clubs were to help those below them, but in truth they'll have a hard enough job keeping themselves afloat unless the game gets going again very soon.
* While the situation facing the country is much more important than any sport, I suspect we all realise that it is still a very useful outlet for our daily frustrations, and an escape from the humdrum nature of much of life.
Football, golf, rugby, the Olympics, whatever is top of your list, they allow us to put the worries of the week behind us, and lose ourselves temporarily in the glory and uncertainty of competition.
In times like these, sport is on hold, and understandably so, yet already folk are suffering withdrawal symptoms.
The Olympics postponed, the football restart uncertain, Wimbledon and The Open in doubt, the Tour de France possibly minus spectators. Sport is paralysed.
I've been reduced to watching TV football re-runs and even sidecar racing in search of my sporting fix, and I'm not alone I suspect.
All over the world sports stars from part-time football players to top golfers have found their normal routines turned upside down.
It'll take time for some to get back to fitness and to shake off the ring rustiness.
Training alone as a football player for instance is no substitute for team fitness work, and it'll probably require the equivalent of a new pre-season for most once the game finally comes out of cold storage to get close to peak condition again.
And that's before the questions of basic financial survival have become clearer.
The struggle many clubs are facing with no income but fixed outgoings is threatening the very existence of some of them, and the outcome is uncertain for a good number.
It may be trite, but even in the midst of these grim times sport can be the glue which binds us all in both camaraderie and rivalry.
Our sanity might require it back before long.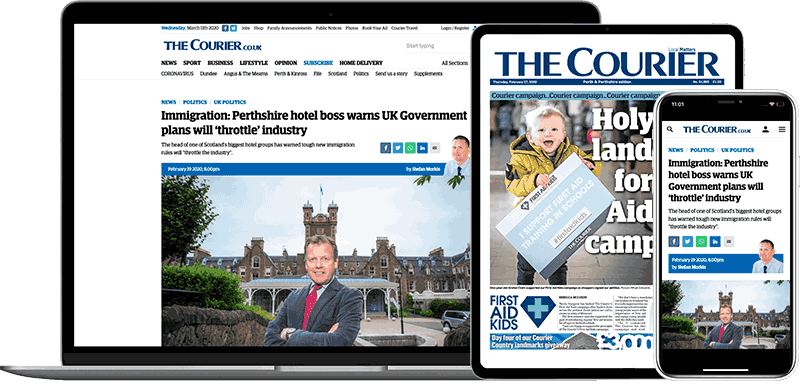 Help support quality local journalism … become a digital subscriber to The Courier
For as little as £5.99 a month you can access all of our content, including Premium articles.
Subscribe