JIM SPENCE: Someone should pay for Stalinist treatment of students by Scotland's government and universities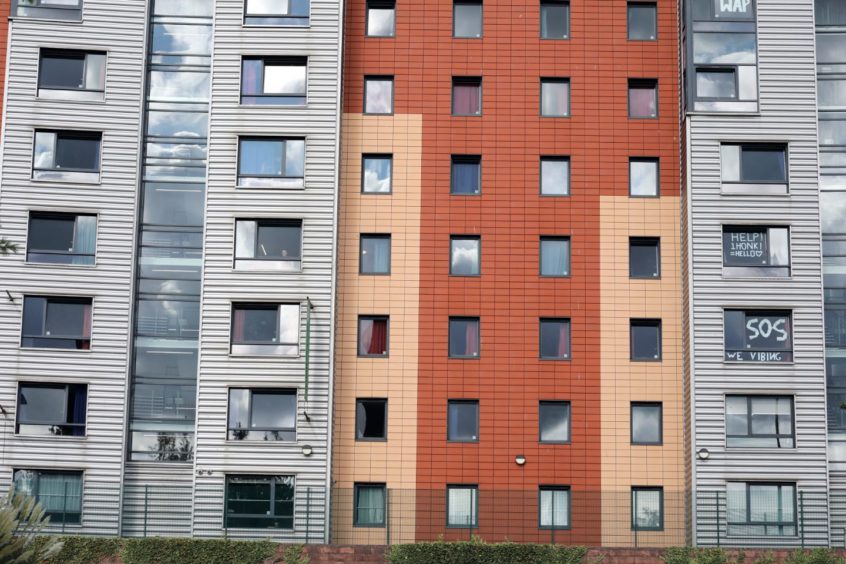 Universities are meant to liberate minds not imprison bodies.
But that's what happened in last week's authoritarian incarceration of students without trial, in a move which even the old eastern bloc dictators would have baulked at.
The principals of Universities Scotland and the Scottish Government went way beyond what is acceptable in a democratic society, by singling out students with a threatening missive which read like a declaration of war on those just starting their studies.
'This was not the start to university life you expected or deserved': Concern for student welfare as Dundee halls outbreak grows
Parents and relatives old enough to remember the TV series, 'Prisoner Cell Block H', will understand the comparison; with pictures plastered over newspapers and TV screens of glum and fearful young adults confined summarily to their quarters in halls of residence, with threats of expulsion hanging in the air if they even contemplated heading out for a freshers' week mojito.
To compound the Stalinist decision there were firm instructions not to try to escape and head home.
Tensions mount over 'trapped' students in Dundee and St Andrews
The student body was effectively held hostage and ordered to follow much more stringent rules than the rest of the population, without proper safety measures having been put in place.
It was decreed that parties or socialising outside of their households or accommodation wouldn't be tolerated.
Visits to bars or other hospitality venues was forbidden – somewhat problematic for students who work part time in those establishments.
The draconian conduct and threats can only be seen as pinning the blame for the spread of coronavirus on students.
Protection of the general population during this pandemic is of course vital, and in a fast moving scenario which changes by the day, mistakes will be made.
However, given that unions, staff associations and student leaders had been warning of this health risk for some time there was an obvious solution to minimise the risks.
In an age when businesses and families the length and breadth of the country have conducted everything from contract negotiations, house sales, and quizzes online, teaching remotely was surely the answer.
As Rector, my welcome speech to new University of Dundee students was filmed some weeks ago for this very purpose, since they couldn't gather in the Caird Hall.
The National Union of Students wants teaching guidance strengthened so that remote learning is the default position, but the Scottish Government, which was party to this misguided strong-arm approach, is still keen for students to be in halls, where their safety isn't guaranteed.
Now, panicked by the backlash to its incompetence, fresh guidance has been issued allowing students to return home permanently if they wish, potentially endangering their families.
For young adults there are already issues of anxiety and stress in moving away to a new environment without enduring this cruelly imposed ineptitude.
Allegations that students are seen as cash cows for rents and university fees are denied, so that leaves only insouciant arrogance and staggering incompetence by those in charge as reasons for this calamitous decision.
In most walks of life someone would pay with their job.
However, in this case establishment closing of ranks is guaranteed.
Jim Spence is Rector of the University of Dundee
Demonstrators gather outside student halls in Dundee after Covid-19 outbreak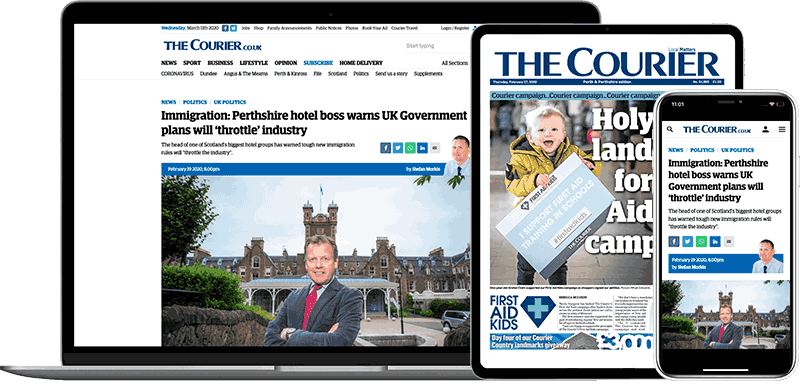 Help support quality local journalism … become a digital subscriber to The Courier
For as little as £5.99 a month you can access all of our content, including Premium articles.
Subscribe