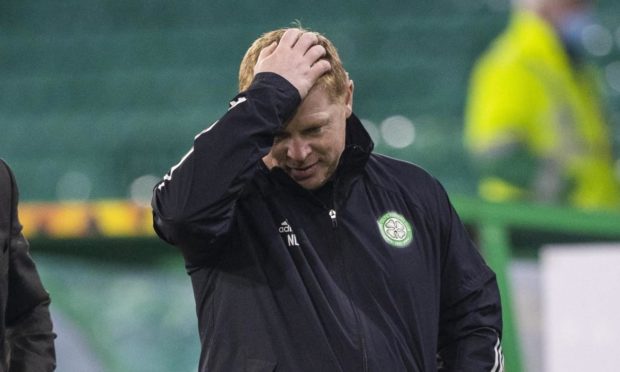 When poverty walks in the door love flies out the window, goes the old saying.
Celtic fans are no longer smitten with their manager, Neil Lennon, after the indigence of recent displays.
I fear the exit door looms for a man who has played for and managed the Parkhead side with distinction.
Steven Gerrard's Rangers side has improved considerably since last season's post-New Year collapse and the Holy Grail of 10-in-a-row, to give Celtic lifetime bragging rights over the Ibrox side, is in peril.
The Hoops look short of organisation, commitment and desire – and there's no guarantee this season of adding to the 110 major honours stacked up in their 133-year history.
The midweek thrashing from Sparta Prague has taken Lennon to the precipice.
Defeat at Motherwell on Sunday could push him over.
Lennon is a decent man and one I've always got on well with.
He has suffered outrageous anti-Irish abuse, assaults and threats in his time in supposedly enlightened Scotland.
Now though, it looks to me that his time here is drawing to its end.
---
Football can be a capricious sport: a bad bounce or a wicked deflection can cost a match, a league, a career.
However, those normal vagaries of everyday chance have been turned into a complete lottery with the current handball law farrago.
In midweek, the Chelsea striker, Tammy Abraham, hit a shot which cannoned off Rennes defender Dalbert's foot and flew up to hit his hand, leading to the referee checking the pitch side monitor, awarding a penalty and sending Dalbert off.
It happened in a nanosecond, with no intent and with no possibility of the player being able to respond quickly enough to avoid a handball.
With VAR acting as a substitute for common sense in situations like this now, the game is in danger of losing all integrity.
UEFA president, Aleksander Ceferin, is asking FIFA to allow referees to once again decide whether a player handled intentionally or not.
The law currently applied is a joke: it must change.
---
There seems to be some hope of getting fans back into matches soon.
It can't come quickly enough.
Football is enormously diminished as a spectacle in empty stadiums and no amount of television coverage by clubs or established broadcasters can disguise that fact.
I've been at St Johnstone vs Dundee United and Dundee vs Raith Rovers the last two Saturdays and while neither were riveting matches, they would have been hugely improved with the different dynamic a live, passionate audience adds to the game.
It's hard to gauge the exact difference the crowd makes, since each player, manager and referee reacts differently to the roar of the crowd, but the difference is very real.
Looking around McDiarmid Park and Dens at the huddled journalists, numbered in their teens, hearing every instruction and curse from the pitch, the games felt like the Sunday amateurs.
Professional football should involve drama and theatre.
At the moment, it's like watching Oasis playing live in your living room: it feels like a rehearsal or a sound check, but not a concert.
Micky Mellon reveals the questions Dundee United chiefs will ask themselves should bids arrive for Lawrence Shankland in January