Scottish football risks becoming a Brigadoon world where we celebrate great achievements from the mists of time, only to go to sleep again, once our reminiscing is done.
The month of May represents the glory days of Scottish football, but it's now time for a new generation to rise to the challenge of making it part of all our yesterdays, and to start making history themselves.
Aberdeen, Celtic, and Rangers all won European trophies in May, in times when Scottish football could match and beat the best in Europe; and Dundee United suffered glorious failure in the Uefa Cup final in the spring month too.
While anniversary tributes on TV, radio, and in print remind us of those great times, it's surely time for the next generation to rise to the challenge of becoming modern day heroes, and allowing the sepia tinted memories of a previous generation to finally rest easy in the history books.
Those Scottish sides which bestrode Europe successfully had arguably much less opportunity in terms of facilities, and knowledge of tactics, sports science, and dietary advantages, than today's crop of players.
It's time for this generation to take advantage of those opportunities to send the message that they can match, and maybe even surpass, those previous achievements with dedication, graft, and self belief.
In every walk of life we seek to progress, so while memories of the great years in our football are fine as we reminisce during the tea break, or over a pint, we can't live in the past forever.
We're in danger of living in a football bubble when all we do is reflect on a time when everything was better. It wasn't. Even in Brazil every football player wasn't and isn't a Pele or a Neymar. The same is true here.
While the greats were truly great, there were also plenty of average players and jersey fillers.
We have some fine young players emerging in Scotland in our top league, and with the right attitude and coaching, there is no reason why they cannot make a real impression on the European scene next season.
Our recent efforts on that stage have been fraught with disappointment, but with self belief, organisation, and a proper work ethic, we can achieve more than we have in recent times.
In any trade or profession there is nothing worse than hearing tales of how those who went before were better and more talented. Now is the time for the current crop to show that they too have a bit about them.
Scottish clubs are capable of succeeding in Europe, what they need to find is the consistency to do it more regularly.
I was in Norway in 2013 when St Johnstone beat Rosenborg 1-0. Against a much bigger club, Saints gave a Europa league performance full of guts and graft.
I was at Parkhead in 2015, when Celtic driven by passion and pride battled for a 3-3 draw having trailed 2-0 to Italian giants Inter Milan.
Old memories are fine but they're becoming fuzzy. It's time to dare to dream and write some new football stories.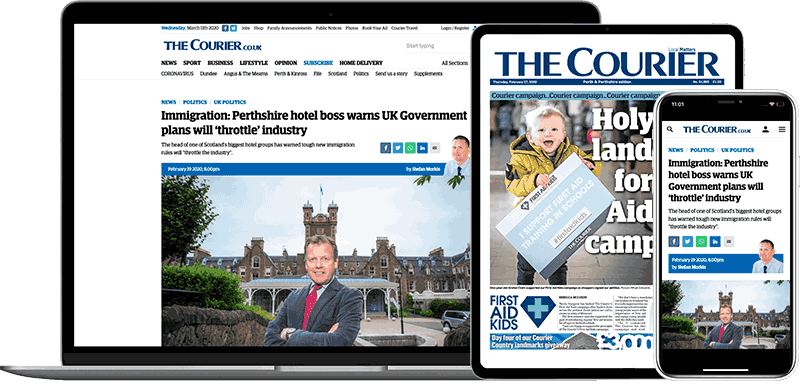 Help support quality local journalism … become a digital subscriber to The Courier
For as little as £5.99 a month you can access all of our content, including Premium articles.
Subscribe