Imagine owning a car or a house and only using it for four hours a fortnight, leaving it to sit idle for the other 332 hours.
That is the ludicrous situation with some football grounds where the thinking of club owners has been caught in a time warp.
This currently sums up the story of Aberdeen FC where Chairman Stewart Milne has said they may have to play their European matches in Edinburgh or Glasgow in future, if they don't get planning permission to build their new stadium in the city.
In fact, Dons vice chairman George Yule warned that there were fears for the very existence of the club, and that the city might not have a team to support at all if the move didn't go ahead.
Football grounds in some cities, Dundee included, are antiquated, outdated, hulking, and obsolete brutes, which operate for around four hours per fortnight on match day, and then sit practically empty and ghost-like for the rest of the time, generating no income and chucking money down the drain.
No other business would contemplate such an enormous waste of resources from their biggest asset.
It's a crazy model and represents Alice in Wonderland economics. It's the reason that redeveloped grounds like Celtic Park, Easter Road, and Tynecastle incorporate function suites sufficiently large to attract business events and corporate needs.
Running a football club on the money generated by fans' season book purchases and turnstile cash has long since ceased to be a viable method of operating a top club.
Aberdeen's new ground would allow them to earn substantial extra income needed to compete with their rivals in Scotland and in Europe, and equip them with the training facilities demanded by players at the highest level. It would also feature a money making club superstore and museum.
Those features would make the Dons extra money, and just as importantly, not cost them money by having to pay others for the use of training facilities.
Dundee FC are also ready to start the formal process of getting planning permission for their new stadium at Camperdown Park.
That will allow them to incorporate new methods of generating alternative income from the new stadium. Currently they pay substantial rent for Dens Park which is long past its sell by date, and is hugely restrictive in terms of generating much needed extra cash.
My column a while ago, asking the question should the Dundee teams contemplate merger, provoked furious debate. My preference was and is for the two clubs to retain their own identities, but in a city of Dundee's size there is a very strong economic argument for both clubs to share a new state-of-the-art ground.
Dundee though are set to go it alone, and the new facilities may enable them to compete better with their rivals, six of whom are larger in terms of support.
Tradition in football is important, but when it appears to threaten the very viability of a club as Aberdeen claim staying at a dilapidated Pittodrie will do to them, then it's time to embrace change, and ensure a bright future.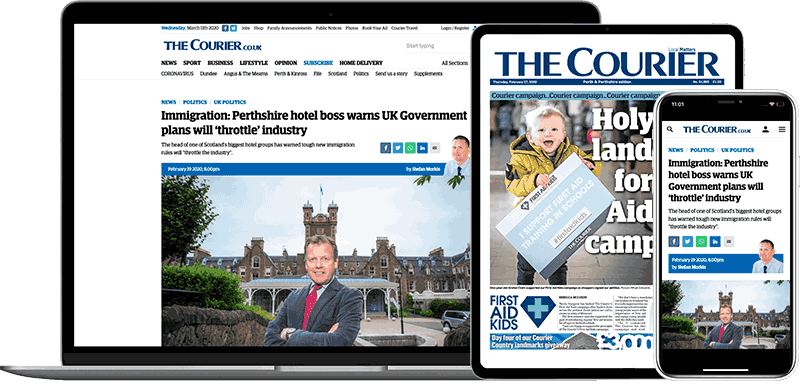 Help support quality local journalism … become a digital subscriber to The Courier
For as little as £5.99 a month you can access all of our content, including Premium articles.
Subscribe