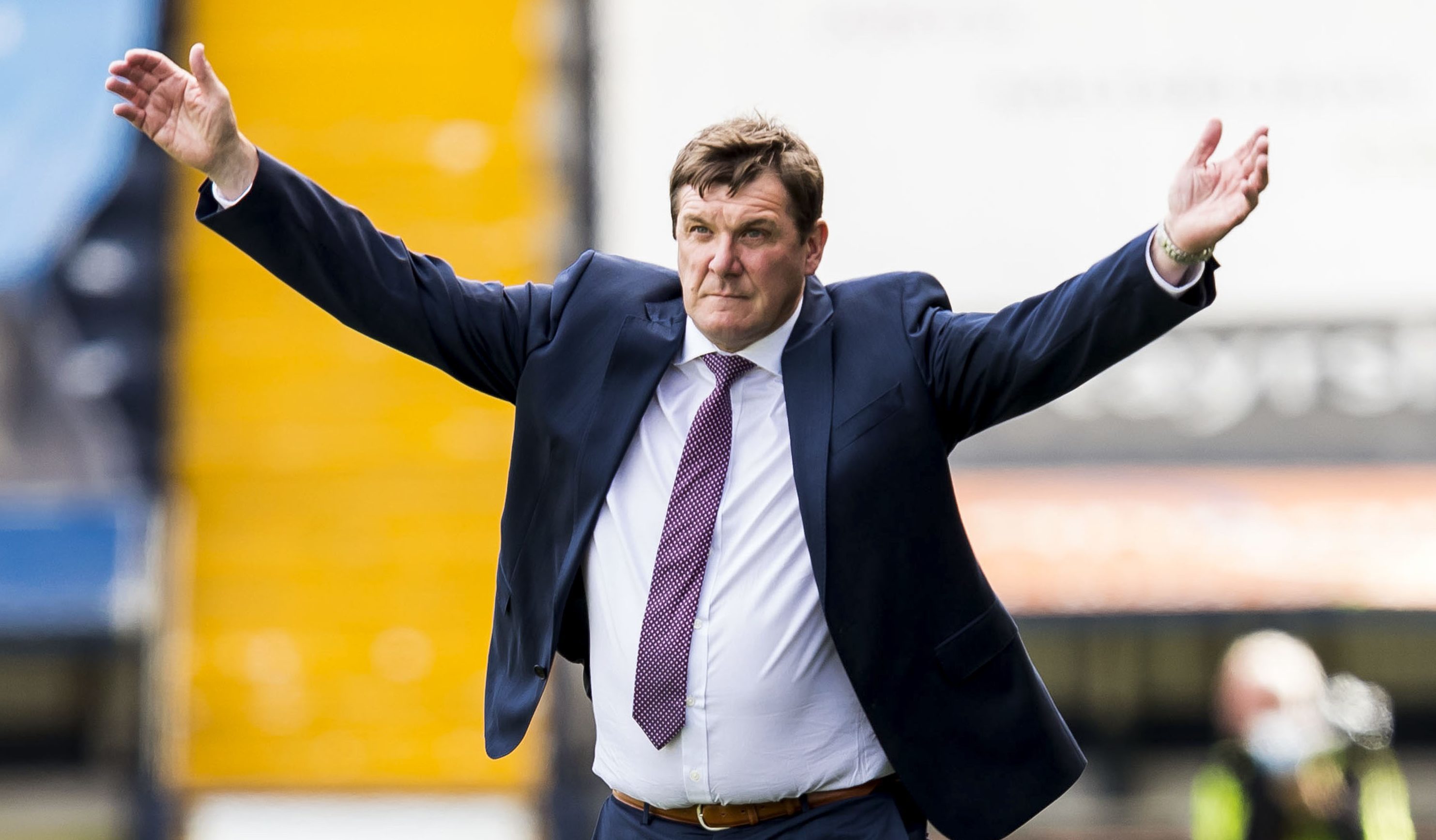 Stephen Thompson is taking the path of patience in appointing Dundee United's next manager.
Rightly so, since the wrong appointment, could severely damage the club.
Laurie Ellis will take charge for the second game in a row, against St Mirren, but mindful of the enormity of the task at this early stage of his coaching career, has ruled himself out, and others like John Hughes, Jim McIntyre, and David Hopkin, seem to be out of the running.
The United chairman should now waste no time in going for Tommy Wright, the St Johnstone boss.
He'd better be quick though: Aberdeen, Rangers, and Northern Ireland, are all possible future berths for Wright, who has done a magnificent job in four and half years at St Johnstone.
As I suggested in last week's column, Csaba Laszlo is also a contender, but Wright has the qualities United desperately need to restore their fortunes.
Wright is an experienced organiser, and motivator, and constantly over-achieves, under budget.
Those are qualities in very short supply in many managerial candidates.
The questions for Tommy though are two fold. Has he achieved all he can in Perth, and would he be taking on mission impossible at Tannadice? The answers respectively are, probably, and possibly.
A Scottish cup win, top six finishes, and European competition, have all been delivered on Wright's watch, but Saints fans are as fickle a bunch as any others. Having set the bar at a precipitous height, it's only a matter of time before failure to clear the next hurdle sees supporters expressing doubts about their manager.
That's how football works.
Every boss needs to know when he's run his race, and Wright may be very close to breasting the finishing tape in Perth.
If it's not United, then another club, or country, may soon call on his services which have been scandalously under-admired. Stephen Thompson will then be seen to have looked a potential gift horse in the mouth in saying nay.
Wright's pedigree is perfect.
He has the experience, and the track record, and is a proven entity at top level.
He out-foxed previous United boss, Jackie McNamara, in the jousts between the clubs, nowhere more spectacularly than in the 2014 Scottish cup final at Parkhead, where Saints mastered United with ease.
Wright would have much to consider for sure.
He'd be leaving a financially very well run, debt free club, for one in dire need of a quick return to the Premiership to ease their financial concerns, and which has gone through managers like locusts through a field of barley.
Stephen Thompson has his faults, but he's always backed his bosses financially, sometimes above and beyond what was sensible. The time is now right for him to go for a proven man, before someone else beats him to it.
Any move for Wright of course would need to weigh up the risks of an embarrassing rebuff by Saints, and also a compensation payment.
That though is a risk well worth taking.
If he wants to make United a force again, the Tannadice chairman should make Tommy Wright an offer he can't refuse.