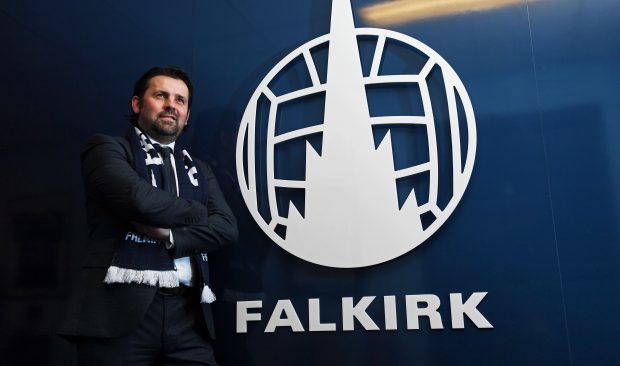 It looks like anything but a Merry Christmas for the Bairns of Falkirk FC.
The club, much admired for their previously successful youth system, which reared many home-grown players, have unceremoniously scrapped the set up, and with it, the hopes of dozens of kids in it.
Falkirk say their main ambition must be promotion to the Premiership, and that their scarce cash currently used to fund the youth set up has to be directed to that. Fans and local business folk have met to try to raise money to keep the project afloat, but Christmas for young players has been seriously soured.
It's a brutal blow to kids who have hopes of carving out a professional career with their local club. It also poses the question, what is a professional football club for?
Do fans want a team which wins games and represents their town, or do they want one which is an integral representative part of the community?
Without a viable football club there can be no youth set up, but Falkirk's board think the money spent on the youth academy would be better identifying and signing diamonds failing to sparkle at other clubs.
That's the model adopted by Brentford FC, the small London club which faced an unequal struggle attracting quality young players, and making sufficient money in selling them, to square the circle.
Now, instead of spending money on youth, Falkirk will concentrate on identifying players who've failed to make the grade elsewhere, and take a gamble on coaxing the best out of them. That means they should save on wages of coaches and ancillary costs in a youth set up, which no matter how well it is run, or how promising the young players within it, may still fail to deliver sufficient future transfer income to pay its way.
The advent of the SFA's 'Project Brave', intended to reinvigorate Scottish youth football has concentrated minds at many Scottish clubs.
It requires clubs to hire a battery of extra staff to meet its requirements to compete at top youth level.
With no guarantee that any money spent will be recouped in future transfer income, Falkirk, and in future perhaps others, have concluded that money spent on running their own youth set up isn't the best use of scarce resources.
The big worry for Scottish football is what happens if other clubs follow Falkirk's example and scrap their youth academies too. In the words of the financial services industry, 'past performance is no guarantee of future results'. That's also true of youth football.
The vast majority of boys attached to professional clubs will never make a living as pro players. Most of them end up playing amateur or junior, and even more stop playing completely.
The enormous waste of talent and destruction of dreams is a sad fact of life in football: an often brutal industry. Falkirk have concluded that running a youth set doesn't stack up financially.
I have some sympathy for the club, but like most folk my sadness is mainly for the boys and their families, whose football dreams may be crushed this Christmas.