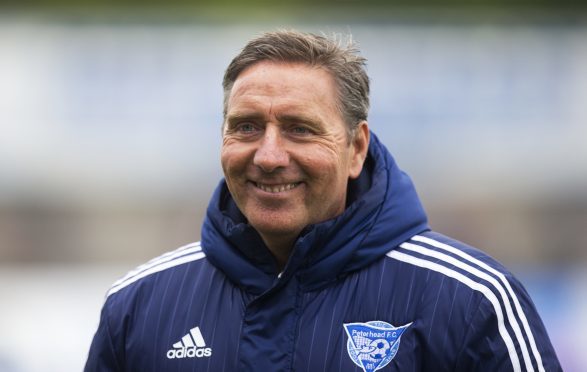 Celtic and Rangers were in the sights of former Dundee United player Jim McInally this week, and he gave them both barrels over their plans to play their colt teams in league two.
His words were as powerful as his midfield play used to be. He blasted the two clubs and said in his opinion, "they are bullies, trying to bully their way into the league."
McInally sees no benefit to the lower league clubs at all in the proposal. Meantime, the two Glasgow clubs feel it would develop their players in more competitive environments than currently playing against young players of their own age.
I wonder though if there is an older and bigger picture being painted here. Celtic and Rangers powerbrokers have long coveted a place in English football.
There are many obstacles to accomplishing that desire, but they may not be as difficult as commonly supposed, with football more than ever aping big business in its' thinking and structures.
Both clubs are undoubtedly big enough to prosper south of the border, or in any new European set up, if a way to accommodate them can be found.
It would be very useful though, if that was to happen, to retain a presence in Scotland to generate extra revenue, and to continue to develop players.
Call me a conspiracy theorist, but could the colt team idea be a precursor to the two clubs eventually having one team playing in Scotland, and another outside, in a calculated attempt to have their cake and eat it!
* SFA chief executive Stewart Regan is a man under  pressure. His position as head of Scottish football's governing body may be under threat. 
Two things are currently concentrating the minds of the clubs who, after all, make up the SFA.
Firstly, the shambolic failure to land managerial target Michael O Neill as Scotland boss.
Secondly, the ill-conceived summer jaunt by the national team to Peru and Mexico when players, including up to eight from Celtic, are looking forward to a break after a gruelling season.
The chief executive is already damaged in the eyes of many with his dealings over the long-running Rangers saga. These latest mess-ups may put more pressure on his tenure, as SFA board members guard their own positions by looking for a sacrificial lamb.
Having played a terrible game of poker in publicly identifying O'Neill as his preferred target, Regan revealed his entire hand to the Irishman, and ended up losing him, and further damaging his own deteriorating reputation.
Now, with suggestions of a possible player boycott of the summer tour, with the players' union raging at a lack of communication regarding the South American folly, the last shreds of credibility have been ripped from the back of the man charged with the good governance of the Scottish game.
He says he won't resign despite admitting that the O Neill farrago is his fault.
He may not get the chance.
The SFA blazers are adept at ensuring their own survival, and identifying when one of the herd is wounded, and throwing him unceremoniously to the wolves.