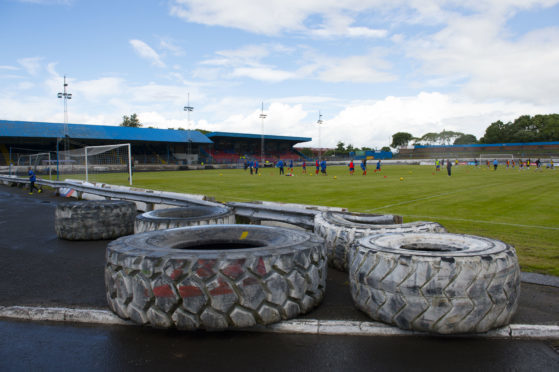 The news that Cowdenbeath FC could face closure within a year unless they can find £135,000 is a window on a changing football landscape.
De-industrialisation of the former mining town and changing social habits have left the existence of the club, nicknamed the Blue Brazil, looking as shaky as a shanty hut in a Rio favela, with home crowds plummeting to the low two hundreds.
Many small clubs in Scotland are clinging to survival by their fingertips – their futures as perilous as a beach house in the Maldives.
It's perhaps only a matter of time before one loses its grip.
Cowdenbeath's grim situation brings into sharp focus the notion of community in football. How important a club is to the local population is sometimes only gauged in the most desperate of circumstances.
The heroic battles by their fans to keep Dundee FC, (twice), Dunfermline, Hearts, and Motherwell alive after administrations were inspiring.
At what point, though, is there no longer sufficient interest, affection, or finance, within a community to keep a football club afloat?
The answer to that may come very soon, with the 137-year-old club needing an enormous cash injection, should they be relegated to the Lowland League.
Many old names have disappeared from existence, the most famous being Third Lanark, who went the way of the dodo through director malfeasance, while others simply found that their fan base no longer matched their ability to keep the show on the road.
Since the advent of relegation from the Scottish professional leagues, dropping into the Highland league or the Lowland League for clubs with a long proud history, threatens some with financial oblivion.
Cowdenbeath find themselves in just such circumstances.
Facing a battle to avoid relegation for the second successive year, the Lowland League next season would leave them with a cost base well in excess of revenue, and a perilous future.
Football clubs are not owed a living.
They exist in a market place where top class football can be watched in comfort, in the pub or at home, and in smaller towns many clubs are increasingly struggling to compete.
It's often said that there are too many clubs in Scotland, but history appears to show that if a senior club is lost, their fans either leave the game or decamp to a local junior club.
If the bottom two divisions in Scotland were to fold tomorrow, perhaps 10,000 supporters in total would be lost, but the blow to their communities would be immeasurable.
Football clubs represent a link with the generations – a thread of shared experiences and memories, which bind and strengthen communities.
There's more to a football club than a set of strips and the waft of Bovril on a Saturday.
There's a sense of place and of belonging – a recognition, and constant reminder, of who we are, and where we come from, and what, and who sustained and sustains us.
The Blue Brazil doesn't have a Pele or Ronaldhino in its ranks, but it represents the hopes and dreams of many.
Hopefully enough of them still care enough to save the day.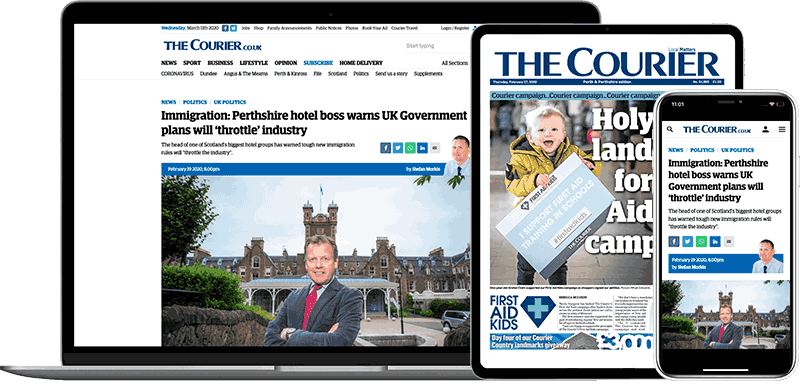 Help support quality local journalism … become a digital subscriber to The Courier
For as little as £5.99 a month you can access all of our content, including Premium articles.
Subscribe