The return of Paul Sturrock to Tannadice, should give crucial pointers to where the club is going wrong on the pitch, and how to fix things.
'Luggy' is a hero to Dundee United fans and has operated at a high level in England as manager at Southampton, Sheffield Wednesday, and Plymouth, among others, as well as his seven years in charge at St Johnstone, and Utd.
His insight and analysis of what the various football departments are doing, will offer new chairman Mike Martin and his board a clearer picture of what is required to rebuild a club which has lost its way, and is in danger of being stranded in the Championship.
Everything will need to be assessed and reported back on. From coaching, tactics, player fitness, and player recruitment, right through to youth development, Sturrock will cast an experienced eye over how everything is being run, and make critically informed judgements.
There's a word of caution which I've offered him though. His reputation stands to be damaged among sections of the support if advice which he offers in private, is not listened to and acted upon.
In bringing him in as an advisor, consultant, call it what you will, he is there to cast an expert eye over areas in which he has great experience. If the bulk of his advice is ignored, his standing may be diminished in the eyes of some fans.
For a man who gave United his very best years and endeavours, that would be a great pity. If he's good enough to hire, he is good enough to listen to attentively.
He was almost brought in to the club nearly two years ago, but the proposal met resistance then from previous incumbents.
This time, the club must listen long and hard to what he has to say. The advice which he offers could possibly be the making or breaking of United in the years ahead, and time is of the essence in fixing Utd's problems.
Scottish football is set for a huge shake up with junior clubs agreeing to join the senior ranks, bringing a proper pyramid system to the game.
Currently many junior sides are better supported than their senior neighbours in the Scottish professional leagues. Kelty Hearts are among those announcing their plans to join the ranks, with a new 500 seat stand in the offing.
Clubs like Pollok juniors in the west, and Linlithgow Rose in the east, regularly draw crowds well in excess of those at many clubs in Scotland's two bottom professional divisions.
With the recent advent of clubs from the Lowland league and Highland league, able to win promotion to the traditional Scottish leagues, some established noses have been put out of joint, with the likes of East Stirlingshire relegated, and Cowdenbeath potentially facing a similar fate this season.
Football clubs aren't owed a living: Those clubs, who've failed to engage with their communities, may pay the price in future, when much more ambitious and go ahead juniors, already heavily involved with their communities, replace them in the higher echelons of Scottish football's coming brave new world.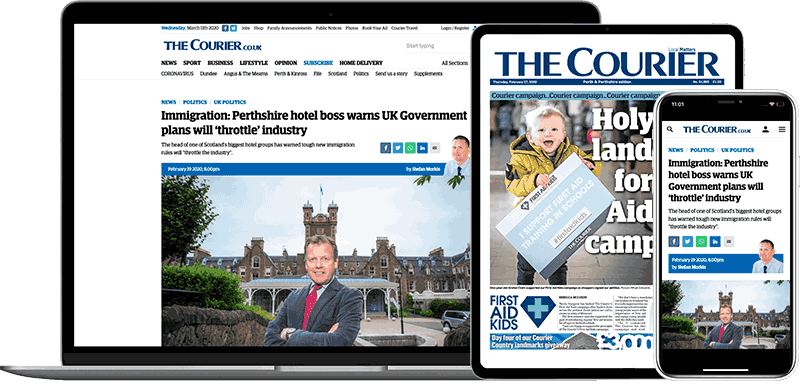 Help support quality local journalism … become a digital subscriber to The Courier
For as little as £5.99 a month you can access all of our content, including Premium articles.
Subscribe