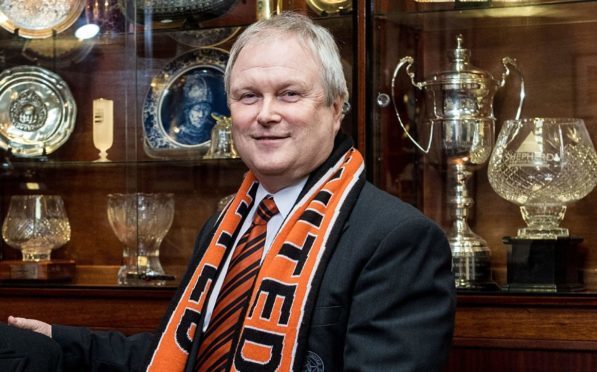 Dundee United are turning the clock back to Jim McLean's days with the decision that players must live within a 25-mile radius of the city.
The former chairman was even tougher with his dictum that they had to be within five miles, but there's a perfectly solid and sensible reasoning behind the move.
No athlete benefits from being cooped up on long car journeys to and from training. The effect on hamstrings and the body generally is negative from enduring such conditions.
The shorter the distances players have to drive to and from their daily sessions the better. It saves many hours of poor posture and cramped muscles, and also means that players are better rested.
Players travelling from Glasgow to St Andrews for instance will spend 15 hours a week in the car, assuming a Monday to Friday routine. That's simply not conducive to a sensible rest and relaxation routine.
There is little point in utilising the latest techniques and advances in sports science, only to throw them away with players being cramped for hours on end, shuttling back and forward, while carrying strains and injuries.
Might it impact on the potential signings available? Not where longer term deals of two and three years are being offered.
Professional football requires sacrifices, and often for top pros that requires being away from home. Older players don't have to move the family home, but they may have to stay in rented accommodation provided by the club for a good part of the week.
For younger players without family commitments and ties, there is absolutely no issue with staying within the area. Players moving to the big two clubs in the Highlands have done it for years.
In terms of reconnecting players with the city and fan base it's also a good idea. Supporters like to see players around the town, and this move also makes it easier for them to attend functions and events to engage with fans.
A club like United is an integral part of the community. It's only right that the players play a major part in that also. The new chairman Mike Martin is putting into action many things which should have been in place previously. This is another positive move, and players who are put off by it, aren't worth investing in.
Personally I'd have gone even further and relocated training back to the city from the present St Andrews base, holding an open session once a week for the public, perhaps at the GA Arena, opposite Tannadice.
If a top class training facility was such a huge advantage, then United wouldn't have been relegated in the first place.
The buzzword in today's football is all about community.
If a club isn't part of its community then it has no reason for existence. This new residence rule ends the notion however unfair, of mercenary players, only there to pick up a wage packet.
If players live among the fans, then they'll understand better the passions and hurts that go with victory and defeat.
As they say at Westminster, I commend this to the house.