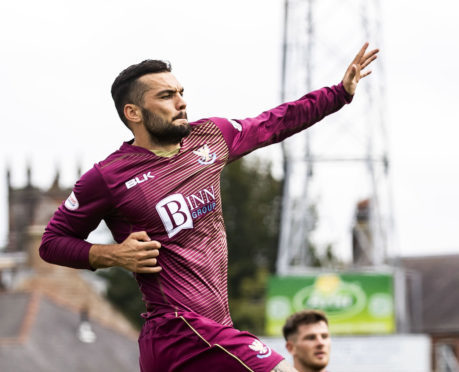 'Goals win games' goes the old saying, but finding the men to score them, and regularly, can require the talents of Derren Brown.
In fact that challenge is probably too much for even Britain's top magician, and yet it's the one trick which every boss has to conjure up, otherwise he may find the curtain coming down on his managerial career after he ends up being sawed in half on the football stage.
St Johnstone have taken a punt on Tony Watt, and having seen the former Celtic striker twice this season, I think he may well hit the double figures which he told me a few weeks ago that he reckoned he'd get.
A double last Saturday at Queen of the South signals that a fit Watt looks the real deal, with a nose for goal, and the assuredness that hit-men need in and around the killing zone.
Dundee and United are desperately hoping for similar return from their most recent additions.
Neil McCann is pinning hopes on Finnish striker Benjamin Kallman, while at Tannadice Csaba Laszlo has already seen an immediate impact with a goal from his new front man, Slovakian striker, Pavol Safranko.
A target man requires some fundamental assets.
The ability to ghost in and find a millimetre of free space in a crowded box, the precision timing to execute a shot under pressure, and crucially, the confidence to continue to have a crack at goal when luck isn't going for him.
There is no rhyme nor reason to the physical type of player who may make a great penalty box predator.
At St Johnstone, one of the best they ever had, Henry Hall, was diminutive but deadly, with a haul of 114 goals in 253 appearances at the old Muirton Park.
At Dens the daddy of them all, Alan Gilzean, was laconically lethal, and imperiously intelligent in the air and on the deck. 169 goals in 190 appearances in dark blue is testimony to a striker who was a one man wrecking ball to opposing defenders.
At United, Davie Dodds might not have had the gracefulness for ballet, but he led defences a merry dance with his uncanny ability to be in the right place at the right time to score 150 goals in tangerine.
All three strikers possessed the innate knack of nicking goals against top opposition.
The great goalscorers terrify defenders.
Their ability to materialise like ectoplasm and ghost through back lines to score requires an indefinable talent as rare as rhodium.
All the neat and creative play in midfield, all the building from the back, all the scurrying down the wings to cross into the box, can be so much wasted energy unless a team has the finisher to put the ball in the net.
Clubs pay a premium for the men who can hit the target regularly.
Their goals can mean the difference between fame and fortune, and frustration and failure.
St Johnstone look to have signed a winner in Tony Watt.
Time will tell if the new front men at Dundee and United will become jewels in their crowns.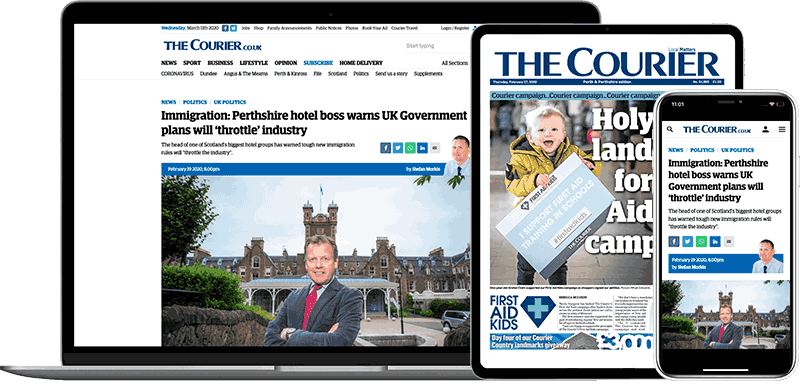 Help support quality local journalism … become a digital subscriber to The Courier
For as little as £5.99 a month you can access all of our content, including Premium articles.
Subscribe