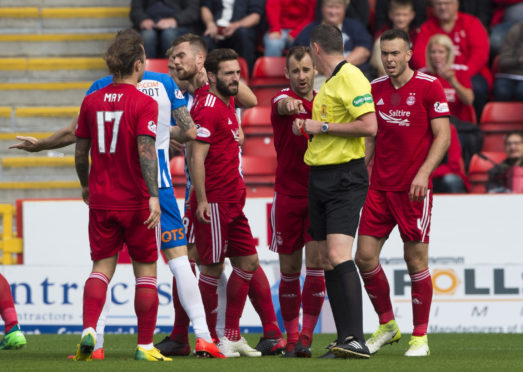 There has been a barrage of criticism over recent decisions of Scottish football's new video review system, with the panel of three former referees reviewing incidents missed by match officials.
Conspiracy theories abound among fans, with various supporters convinced that the refs have it in for their club.
Whichever incident you choose to look at though, the essential problem remains incapable of resolution. The laws of the game, like the laws of the land, are written words, and require interpretation.
Just as two lawyers will argue over the interpretation of statute law, fans will argue over the interpretation of the laws of football. Only a judge can decide the outcome though. Or in this case the review panel.
One set of fans will think the decision stinks, another that it is correct.
There is no use appealing to logic and sense of fair play in football. It's a tribal sport where fans will happily acquiesce in their own side's cheating without demur, yet scream foul play over supposed transgressions by their opponents.
---
>> Keep up to date with the latest news with The Courier newsletter
---
Clear reasoning by the video review panel in cases referred to them would greatly assist in clarifying their train of thought in arriving at a decision, but ultimately in a sport where all decisions are subjective there is no way everyone will ever be satisfied with the outcome.
* Scotland's women footballers have thrown down a gauntlet to the men by qualifying for next year's World Cup finals.
The women's game in Scotland is financially impoverished by comparison to the men's game, yet Shelley Kerr's side have shown what is achievable when good coaching fuses with determination, pride in the shirt, and hard work.
The absence of our men's team at national finals has become an embarrassment, and there's nothing to suggest it will be rectified any time soon.
The women's game has worked away assiduously and without fuss over many years, without much assistance. Now though, their day in the sun is here, and it deserves to be treated with increased respect and publicity.
After all if we can talk loudly and give screeds of column time, and airtime to perennial losers, surely we can devote an equal amount of effort for actual winners.
* Interviewing Dundee Stars player-coach Omar Pacha this week I was struck by his passion for the sport in the city.
The Canadian is a salesman for the puck game and he lives and breathes it.
His mission is to drive crowds up to around the 2,000 mark, and having assembled a talented looking squad he may well be en route to achieving that ambition.
There's some crossover with lots of football fans attending the ice arena for matches after games at Dens or Tannadice, but unlike football a night at the ice hockey feels like a big event.
Flashing lights, pounding music, and individual player announcements, give a sense of theatre and razzmatazz to the occasion, making it more than just a game.
The Stars are Dundee's third best supported club after the two football teams, and growing in popularity. Football could learn from the icemen in putting on a spectacularly good show.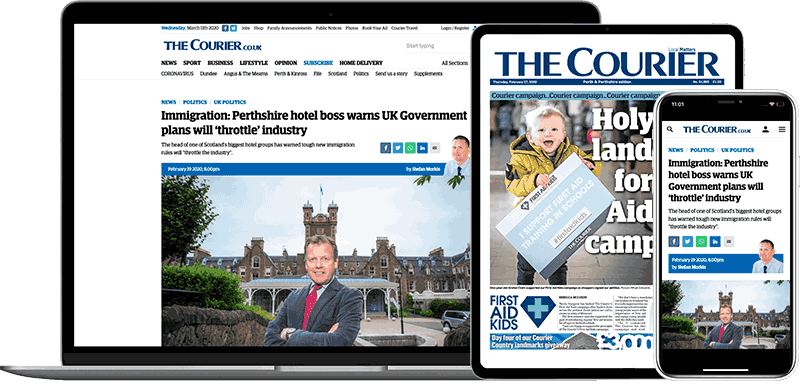 Help support quality local journalism … become a digital subscriber to The Courier
For as little as £5.99 a month you can access all of our content, including Premium articles.
Subscribe