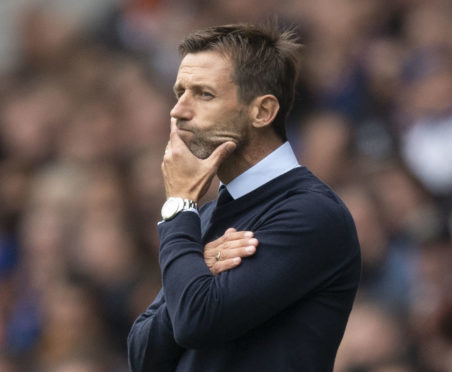 I've interviewed managers in imminent danger of the sack on dozens of occasions.
It's never pleasant – the look in their eyes is usually somewhere between resigned melancholy, and fierce refusal to accept the blindingly obvious.
Once, with just a minute left of a live radio broadcast, I had the studio producer screaming at me 'ask him the (expletive deleted) question.'
The uncomfortable question I was hedging on asking was – 'is your time up?'
The manager in question was Aberdeen boss Roy Aitken, in the aftermath of a 5-0 defeat at Tannadice.
Having told me in no uncertain terms before the interview that I wasn't to ask him about his position, it's fair to say Roy wasn't best pleased when I did.
My ears were ringing for some time afterwards after his off-air blast at me.
He was relieved of his duties before the next match.
It's never an enjoyable experience, because in the nature of reporting, a journalist is often dealing with folk he or she has known a long time, and has a good relationship with.
Both sides know though that it goes with the territory.
A savvy manager knows the question is coming and knows how to swat it aside.
A few weeks ago at Falkirk, I had to ask the same question to manager Paul Hartley.
All the behind the scenes signals from the board, and movers and shakers at the club, pointed in one direction and sure enough, he was gone within 48 hours.
There's a feeling of a sixth sense around the timing of a manager losing his job.
The pressure builds steadily in mainstream and social media, which directors and players are not immune to, and the effect spreads, until the manager's position is weakened to the point of complete ineffectiveness.
The big question in Dundee right now is – does that scenario reflect the position of the bosses at Dens and Tannadice?
Rarely can I recall a time when the respective managers simultaneously had so little public support.
Both Neil McCann and Csaba Laszlo are under serious scrutiny from fans.
Dundee are languishing bottom of the Premiership without a point after five matches, and United are in fifth place in the Championship, with a squad which will be the highest paid in the division by a long way.
The key issue now is how strong the resolve is in the two boardrooms to back their men.
Season books are long since bought, so only walk-up customers can exert real financial pressure by staying away if they're unhappy.
The situation also begs questions of supporters. What does supporting your team really mean? Does it only apply when things are going well? Should you stick with the team through thick and thin? Are you a true fan if you only turn up when things are going swimmingly?
My sixth sense is twitching.
There's danger in the air for both clubs – fans are angry, but apathy is the greater danger.
No matter how strong the support for their managers is in the boardrooms, if fans turn their backs, it'll be game over for both bosses.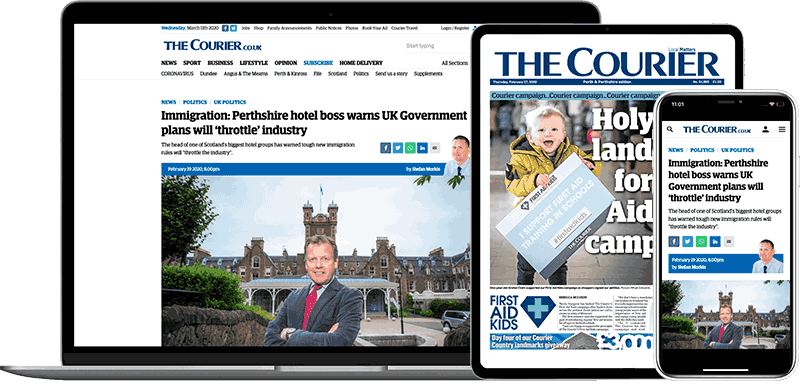 Help support quality local journalism … become a digital subscriber to The Courier
For as little as £5.99 a month you can access all of our content, including Premium articles.
Subscribe