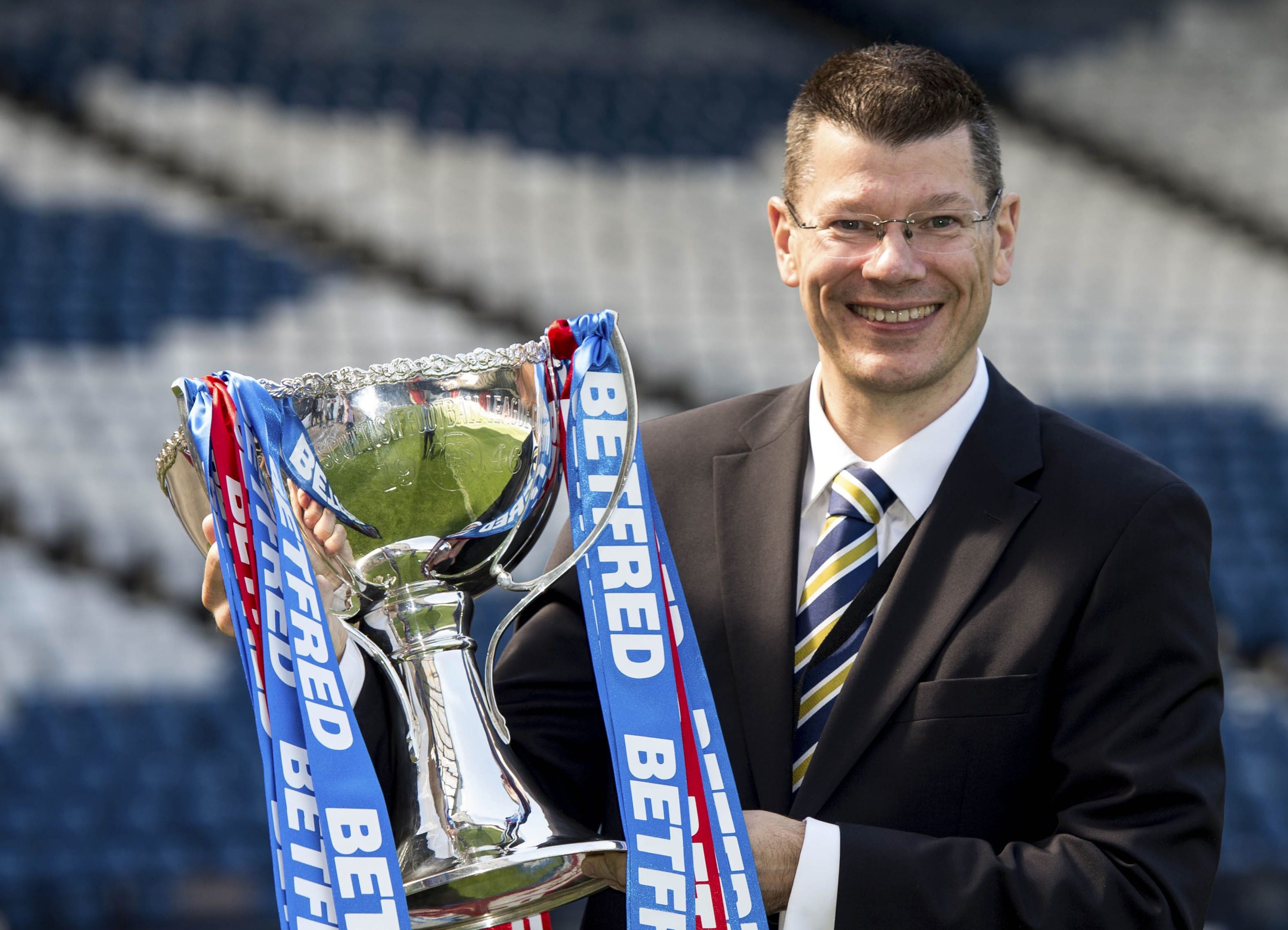 Football is run solely for the benefit of the people in football. The paying fans are strictly an afterthought.
The astounding decision by the SPFL to play the two League Cup semi finals on the same day – a Sunday, at Hampden – proves that conclusively.
The mentality prevalent in the game is that fans have to be educated in what's good for them. Translated, that means they have to be educated to accept what is good for those in the game, from boardroom right down to ticketing staff.
Aberdeen fans face a very early rise to make Hampden for a 12 noon kick off v Rangers, with the only scheduled train service not reaching Glasgow until after kick off time, while Hearts fans face late night travel issues after a 7.45pm kick off v Celtic, which could finish after 10pm with extra time and penalties.
The front page of today's EE as we join forces with @edinburghpaper to demand a fair deal for fans after the SPFL's decision to hold both Aberdeen's and Hearts' Betfred Cup semis at Hampden on the same day. https://t.co/wfYU4wqG2u pic.twitter.com/B174l4tHmu

— Evening Express (@EveningExpress) September 29, 2018
Apart from what's also seen by supporters of the two east coast clubs as the usual bias in favour of fans in the Glasgow area, there is also potential for grief, with fans from the four clubs all congregating in the pubs and cafes and streets of Glasgow.
Depending on the weather the Hampden pitch may also take a severe battering ahead of the evening game.
With both Aberdeen and Hearts having signalled their anger at the decision, it appears that neither club was actually involved in the decision making, but had it presented as a fait accompli.
The two games could have been played on alternate weekends, or one could have been played at Hampden and one at Murrayfield on the same day.
Suggestions that there is a contract in place to take games involving teams likely to draw a 'big crowd' to Hampden, defy belief. How is that contract drafted? What level is a 'big crowd' set at?
Sign our petition to change time of Aberdeen semi-final clash at Hampden https://t.co/c8220MDJ8z pic.twitter.com/NpZCEbneEo

— Evening Express (@EveningExpress) September 29, 2018
Scottish football fans have put up with this high handed nonsense for years, but they have it in their own hands to fix it. Unfortunately that might mean temporarily harming their clubs.
A boycott of these semi finals would indicate to the authorities that they are no longer prepared to be treated as second class citizens, and no longer ready to accept being placed behind armchair television viewers.
Those in charge at football clubs will only respond when fans vote with their feet.
Just as managers get the sack when fans put pressure on by not attending, so those running the game will get the message when the cash cow of fans being milked for all they're worth dries up.
In a long line of crass and stupid decisions by the football authorities the staging of these two games equals any of them.
However, if supporters bleat, but continue to turn up like sheep, they'll continue to be treated like lambs to the slaughter.
Just when our game has started to look healthy again, those in charge make a decision which makes them look the bumbling amateurs they are.
The difference is amateurs do it for love, while those in charge are very handsomely rewarded, by the very supporters they are treating with contempt.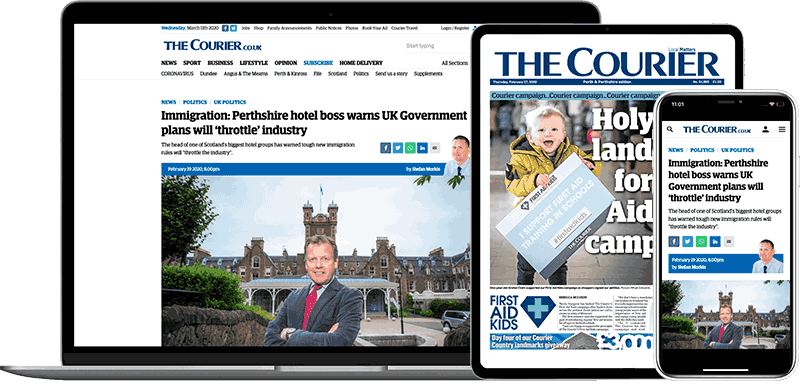 Help support quality local journalism … become a digital subscriber to The Courier
For as little as £5.99 a month you can access all of our content, including Premium articles.
Subscribe