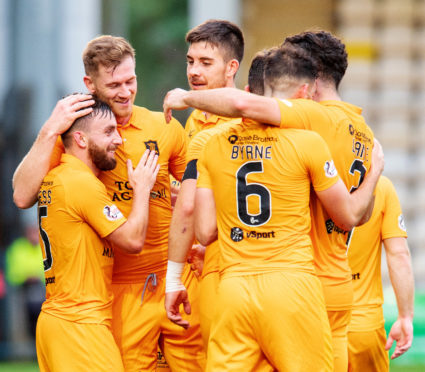 How can a club like Livingston be riding so high in the Premiership when the two Dundee clubs with greater resources languish in much lower positions?
A club with a home core support of around a fifth of either Dundee or United and well below much bigger outfits like Dunfermline are currently fourth in the Premiership, one point behind Celtic.
Livingston came up from the Championship with a wage budget a fraction of many in that league and that wage bill will still be miniscule compared to most in the top division.
It appears that one thing their fans, albeit very small in number, don't get hung up about is style of play.
The war cry from many football fans is for attractive football, but what comes first, winning or playing with style? If only one is achievable which would you choose?
That's not to say that the Almondvale club with their meagre resources don't play good football – because there's the rub, good football, attractive football, the right way to play are all nebulous concepts.
Attractive football, like beauty, is in the eye of the beholder.
Football is ultimately about winning more than you lose.
Last season under resourced Livingston, who scrapped their youth system to concentrate their energies and finances on the first team, won promotion in the play-offs, and thus far although it's still early days in the top league, they're continuing where they left off.
They appear to be an object lesson to supposedly bigger clubs about the simplicity of football.
Gather together a group of players with the basic skills, appetite for hard work, and desire to win, and organise them so that each man knows his job.
On the face of it this is a fairly simple proposition, but one which many clubs spectacularly fail to master.
* Murrayfield and Hampden will host over 100,000 fans on Sunday, as Hearts and Aberdeen try to beat a Glasgow duo which has dominated our football in a way seen in very few other countries. 
The self belief instilled in teams who have on occasion managed to upset the natural order of things have come from giants of the managerial profession like Alex Ferguson and Jim McLean.
Those were different times though – before the Bosman ruling, when teams could be built and retained over a period of years.
Even then, Celtic and Rangers traditionally were able to afford better players than other teams, and crucially also inculcated a sense of self belief in their players that they were superior. The record books don't lie.
That sense of belief will matter enormously on Sunday.
If the Aberdeen and Hearts management and players have a scintilla of doubt that they can beat their Glasgow opponents they are doomed before a ball is kicked.
The slightest smell of fear from either Craig Levein's side, or Derek McInnes's men, will be sniffed immediately and exploited by two clubs so used to dominating others, and getting the big decisions from referees.
It will be a huge test of attitude and character for both clubs. The odds as always are against them.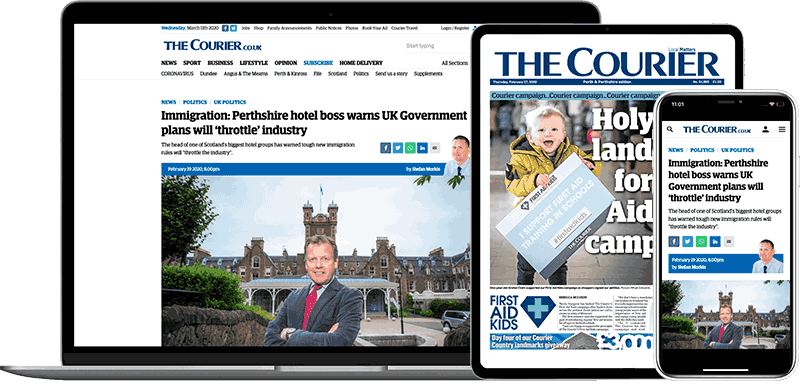 Help support quality local journalism … become a digital subscriber to The Courier
For as little as £5.99 a month you can access all of our content, including Premium articles.
Subscribe