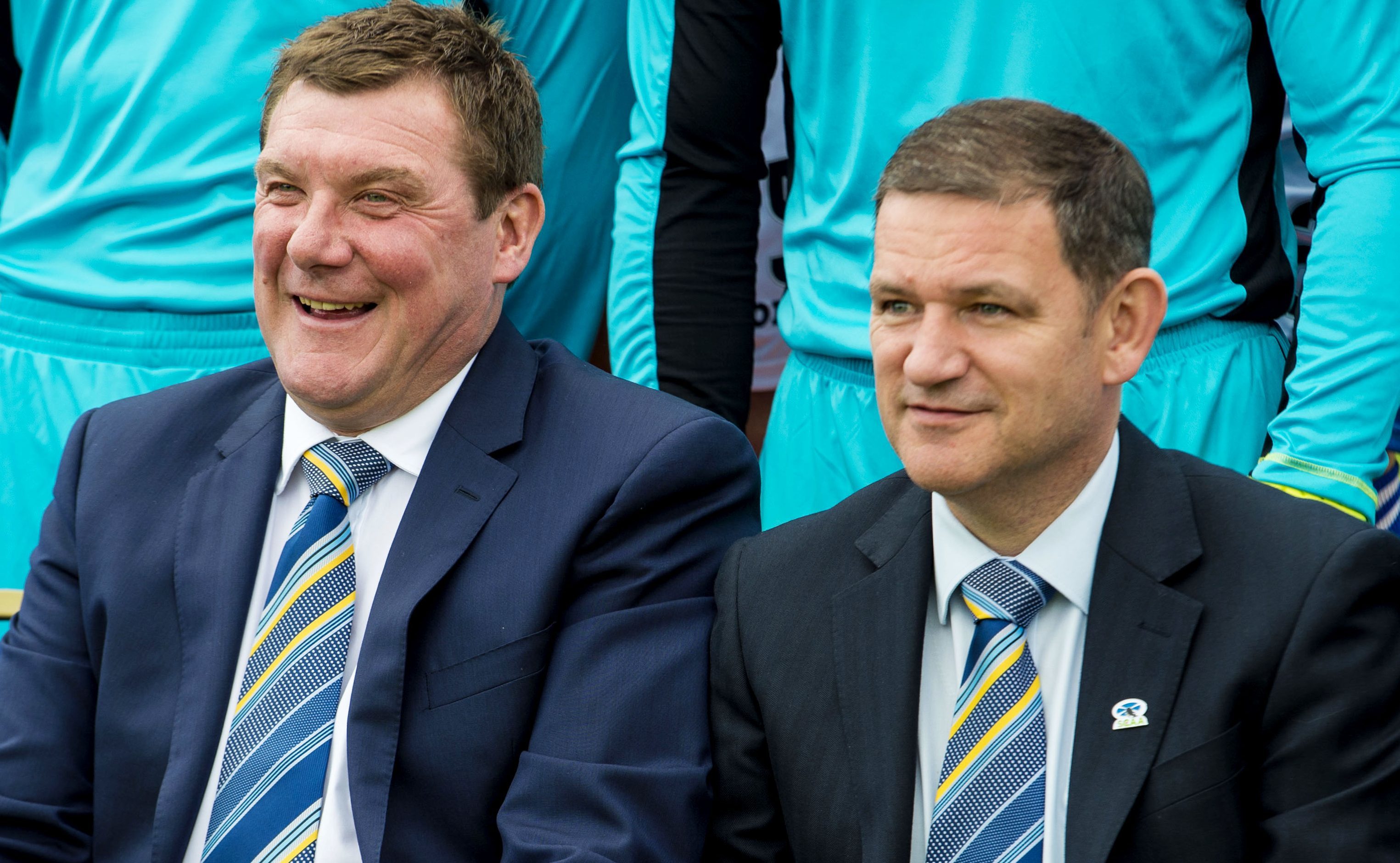 As the first chills of November bite, the temperature for Tayside's three big football sides is both hot and cold.
Robbie Neilson has set a very warm pace with the new manager bounce at Dundee United, but it's been a much cooler start for near neighbour, Jim McIntyre at Dundee.
Seven points from nine is a fine haul for the Tannadice boss, but at Dens it's been a zero return from three games.
However, even before the arrival of their new men neither club was isolated in their league tables, and that's still the case, so grounds for optimism exist.
Dundee have just one win and are rooted to the bottom of the Premiership, but only five points separate the bottom four teams.
If McIntyre gets the Dark Blues firing and can bring in a bit of steel and character to the side, then survival is entirely possible.
United are seven points behind leaders Ayr but with only 11 games gone, they have a strong squad now looking properly organised, a board which will back their manager in January, and a sense of belief among supporters. Things look brighter at Tannadice than just a few weeks ago.
As ever though, St Johnstone, remain the top dogs on Tayside, with Tommy Wright engineering a three-game win sequence to push his side ahead of Aberdeen in the league.
Wright is the master of refocus and renewal. Saints fans should treasure the man, and his chairman should tie him down on a new long-term deal before someone else does.
A sense of proportion could be the first casualty in the wake of the Tynecastle shenanigans in midweek.
With Hibs boss Neil Lennon hit by a coin, and the Hearts goalkeeper punched by a supporter, the issue of how to deal with violent fans must be addressed.
The issue is essentially one of criminality – those guilty of such behaviour need to be found and punished according to the law of the land.
There are many ways of addressing the situation, but in the cry for justice, football folk must ensure that injustice isn't served up instead.
The authorities could deduct points, close grounds, fine clubs, and impose a regime of strict liability as clubs competing in Europe are already subjected to.
All of these things could be done. The question is whether they are fair and proportionate in response to the actions of a few rogue fans.
Lennon himself, a man who has suffered the most outrageous treatment both inside and outside football stadiums in Scotland, asked despairingly the other night, what can the clubs do?
He's right – the actions of one or two criminal morons, being held against the clubs and the entire support body can be disproportionate.
There's no excuse for any grown adults to argue that they've been goaded by a manager, after he's endured constant abuse. That's not a plea in mitigation, that's a plea of insanity.
On balance I'm against penalising the majority for the actions of the few.
However, the game has to try to eradicate this virus, otherwise the authorities or government may be forced to.