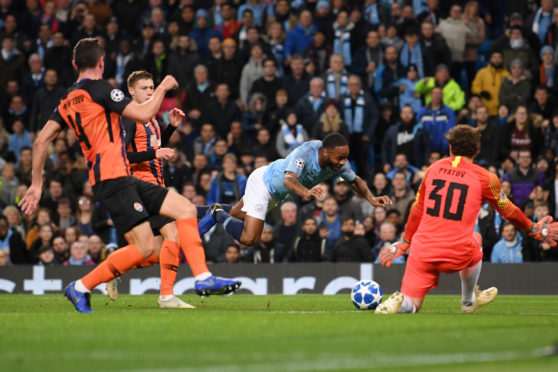 It's been another controversial week on Planet football.
The Raheem Sterling penalty that never was. A Rangers statement complaining about the performance of referee Willie Collum in their game at St Mirren, whom they claim has an 'underlying issue which needs to be addressed'. The threatened breakaway to form a European Super club league. Another coin throwing incident at Paisley, coming hot on the heels of the Neil Lennon situation at Tynecastle.
The Sterling penalty was bizarre. The player made no attempt to claim a spot kick in fairness to him, after he lost his balance in the box, in the match v Shakhtar, without any opponent touching him.
Might he though have gone to the ref and told him that he'd got the decision completely wrong? Might the nominated penalty taker, Gabriel Jesus have put the spot kick wide in a show of sportsmanship?
Slim chance as it turns out.
In professional football that kind of sporting behaviour is strictly for losers.
Rangers feeling the need to complain about referees will see fans of other clubs doubled up with laughter, having endured over a century of dodgy decisions when meeting the light blues.
Perhaps referees nowadays are less afraid of upsetting a club, which seems diminished in its influence. Perhaps of course they're just doing their job and sometimes getting it wrong, as they frequently do with every other club.
The European Super League proposal, where the Uber clubs are threatening to depart from their own domestic competitions to suck up hundreds of millions of pounds of TV and sponsors cash, is simply taking us down a road which always seemed likely, once money began to dominate the game to the detriment of sporting integrity.
It may meet resistance for the moment, but unless the television viewing bubble finally bursts, the game could be about to change in ways that will radically alter our present set up.
The top flight of English football without Manchester United or Liverpool, or Spanish football minus Barcelona and Real Madrid, will horrify the purists, and those who think that football is still a sport, as opposed to a big business, insatiably greedy for more revenue.
However, if the super rich clubs are determined, then Uefa and Fifa will find ways to accommodate them, or be damaged themselves in the process of trying to stop them.
The coin throwing situation must be tackled vigorously.
At Paisley last week Rangers player Alfredo Morelos was hit by a coin as he celebrated a goal. There are people in all walks of life who are incapable of controlling their emotions and resort to violent behaviour.
At a football stadium though, there are plenty of eyes to see these incidents.
If other fans stand by and do nothing then they too are culpable in situations which could lead to loss of sight or life.
I'm not suggesting that other fans attempt to tackle these individuals, but they're duty bound to report them.
Lifetime bans should follow for the guilty.
Football can often make you laugh or cry. After this week's events many folk might feel like doing both.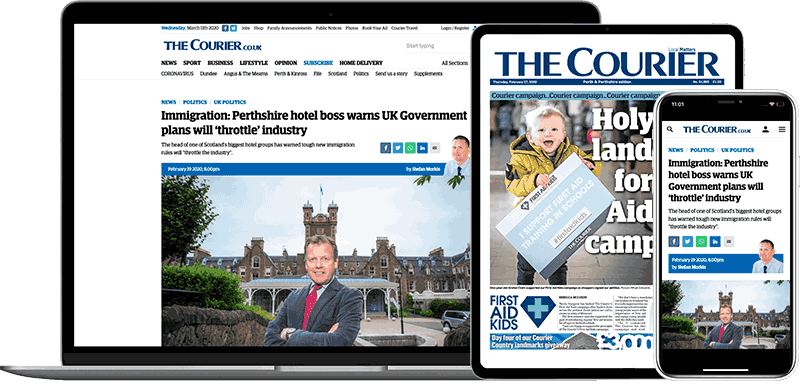 Help support quality local journalism … become a digital subscriber to The Courier
For as little as £5.99 a month you can access all of our content, including Premium articles.
Subscribe