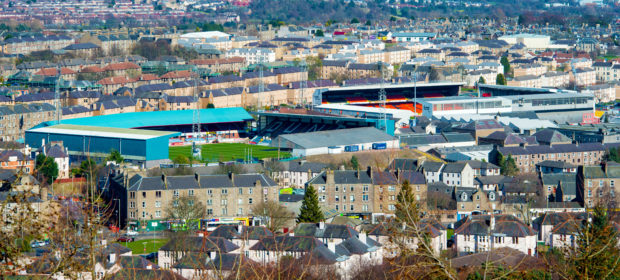 Dundee FC fans are concerned that the current majority shareholders FPS want to take their stake in the club to 75%, which some nervous supporters fear may see the owners take steps to ground share with United or, heaven forbid, even merge with them at some future stage.
I think fans may well be getting ahead of themselves and panicking needlessly, but it's understandable that supporters of a club which nearly disappeared after two separate administrations should be nervous.
While merger is highly unlikely in my view, ground share with the neighbours may well figure in any business plan for a new stadium.
Indeed it's entirely possible that it could be the only way that planning approval might be gained.
A new stadium paid for by a mix of retail units and housing, and featuring training facilities, and the ability to host concerts, makes sense.
Dundee currently rent Dens Park, which is crumbling.
At an educated guess the cost of keeping it in good repair will range from £150,000 to £200,000 a year on top of a rental of around £50,000, and probably rising substantially soon.
That's a big outlay for a dilapidated ground, so I can understand why they're looking to the future in a new stadium.
A big question which some United fans are asking is if the Tannadice club feature in the equation?
Economically it might make sense, but football is all about the history and tradition.
Owners ignore that at their peril.
* Andy Murray will prove irreplaceable to Scottish sport.
With news of his imminent retirement through injury, Scotland will lose arguably our greatest ever sports star , and one who has excelled on the world stage in a way which no tennis player from this country is likely to ever do again.
All of Murray's drive, desire, and doggedness has been needed in an era which saw him compete with three of the finest tennis players the men's game has ever seen, in Djokovic, Nadal and Federer.
There has been no easy ride for the Dunblane boy; it's been a life of graft and grit. That's come with a price. When he says he now struggles to put his socks on, it's a situation more to be expected of men twice his age.
Murray's race is run.
If constant pain is to be his playing companion then his decision to quit is wise. He owes the sport nothing. He has paid all his dues and more.
He has been inspirational and frustrating in turn, but never less than a great competitor.
From a nation where tennis rackets are picked up for the two weeks of Wimbledon and promptly discarded afterwards, his success on the global stage has been a fairytale.
There is no shame in calling time on a magnificent and glittering career if a nightmare of pain and discomfort is to be his on-court partner in the months ahead.
Murray will depart the stage a national hero – the very epitome of a sporting great.
Your race is run Andy, but what a glorious race it has been.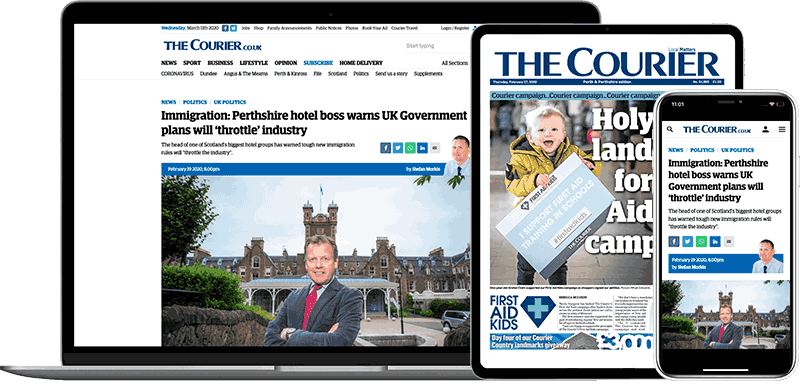 Help support quality local journalism … become a digital subscriber to The Courier
For as little as £5.99 a month you can access all of our content, including Premium articles.
Subscribe