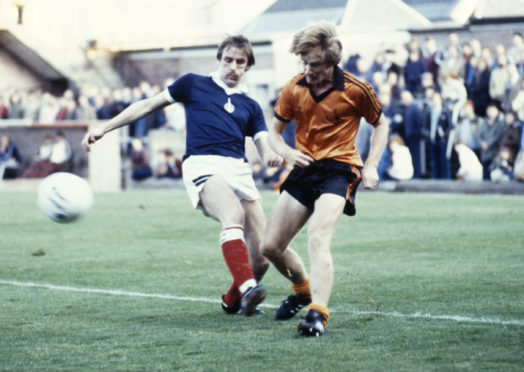 In a week soured by sectarian bile and refereeing rows, I was glad to contemplate Scottish football in a more innocent vein.
Comparing great players past and present is always a fruitless task, but a couple of things last week prompted me to take a nostalgic trip down memory lane.
First was a picture of the uniquely talented former Dundee United player Graeme Payne, effortlessly evading a scything tackle.
The other was bumping into the supremely skilful former Dundee midfielder Steve Murray.
The diminutive Payne, socks at ankles and ginger mane nestling on his shoulders, is to my mind the most individually skilful player I ever saw wearing a Dundee United jersey.
His easy grace in shimmying past opponents, and his mastery of the ball at close quarters had been honed with countless hours of practice as a boy at Kirkton High school in Dundee.
Murray starred for Dundee, Aberdeen, and Celtic, but is best remembered in these parts for his supreme style and quality as a mobile midfielder.
He played in some very high profile European games for the Dark Blues against the likes of Real Zaragoza, and Leeds United, and was a highly influential component in a fine Dens side.
Age can lend enchantment and a dewy-eyed perspective on how things were in the past. The game has undoubtedly progressed in many ways, but that shouldn't bar us from recalling the privilege of having seen greatness in action.
---
---
At the city derby reserve game recently I had a good crack with Gordon Wallace. Now there's a man who bore the quality stamp of approval as a forward.
'Stubby', as he was known, scored the winning goal for Dundee in the league cup final v Celtic in 1973-74.
He was a stylish forward with a graceful economy of effort and touch, which made his work on the pitch look seamlessly simple.
At St Johnstone, those who were fortunate to watch the flowering of the talents of John Connolly between 1968 and 72 knew they were watching a wide player of remarkable ability.
He would eventually move to Everton from Saints, but those who watched him in a top quality Muirton park side, along with the excellent Jim Pearson, who also moved to Goodison, were witnesses to a composed and gifted player, who was both elegant and purposeful on the ball.
Each generation venerates its' own heroes, and the qualities they possessed.
Whether the modern day player resonates with an older generation of fans, the way players from previous eras do, is a matter of individual judgment.
At Tannadice, will Osman Sow ever be idolised the way a Paul Sturrock was? Will Andrew Nelson at Dens become a modern day Alan Gilzean, or can Tony Watt at McDiarmid Park ever emulate the goal scoring feats of the great Henry Hall?
Those questions add to the joy and wonder of following a football club. Recalling heroes of old and wondering who the new heroes will be is part and parcel of the game.
Older fans pass down their legends: younger fans absorb them, and in turn create their own.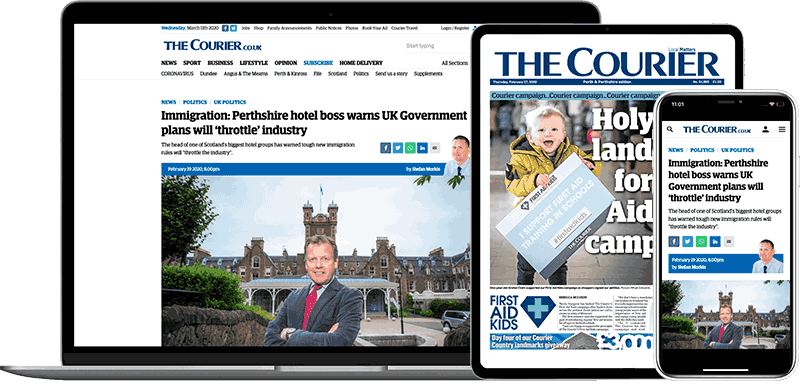 Help support quality local journalism … become a digital subscriber to The Courier
For as little as £5.99 a month you can access all of our content, including Premium articles.
Subscribe