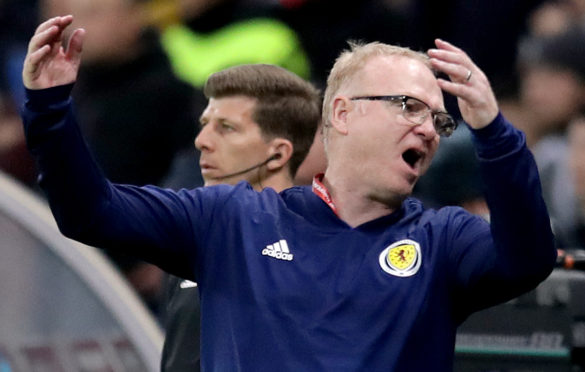 Is there any point anymore to the Scotland national football team?
After the worst performance in our history with a 3-0 defeat to Kazakhstan, many fans must be close to giving up the ghost in following them.
Alex McLeish's efforts as manager have left our hopes of automatic qualification for next year's finals in the Euro championships in a perilous position before even our second game on Sunday.
Appointed by a committee at the SFA, who many fans think are more worried about their jollies abroad than the team's cringeworthy results, McLeish must now be in danger of being shown the door, as they contemplate protecting themselves by sacrificing him.
However, if he does go, then those who appointed him shouldn't let the doors hit their backsides on the way out of Hampden either.
Our national team needs rescuing on the battlefield, and the dad's army in charge of the SFA at present aren't armed for the job.
We were without top quality players in Andy Robertson and Kieran Tierney, who unfortunately are both first-class performers in the same position but even then, the shoddy performance and the inability of the team to give at least a spirited account of itself was galling beyond belief.
If there's so little pride left in wearing the shirt then many who spend their hard-earned cash following the team may conclude that it's game over.
Many fans, maybe the vast majority, will feel that Alex McLeish cannot survive this abominable display against a country ranked 117th in world football.
Against a team which had won just once in their last 20 qualifiers, Scotland couldn't find a route to disturbing them.
Maybe there's a wider question about the national team.
In an era where many players make life-changing money in club football, perhaps the Scotland jersey isn't a sufficient inducement to motivate them.
If that is the case, and I'd hate to think it could be, then we might as well call full time on any ambitions we have of ever again being a respected football nation.
Dundee and United are looking increasingly likely to feature in a re-run of what has become known as the 'Doon Derby'.
I can't see Dundee catching Hamilton Accies in the Premiership, but I think they'll finish above St Mirren.
That should mean a play-off with United who I can't see catching league leaders Ross County, but who are good enough to secure second top spot and win the Championship play off to face the neighbours.
A two legged city play off will make for absolutely riveting broadcast and copy material, but it'll shred the nerves of the fans, and offers potentially serious damage to the finances of the losing club.
If it comes to pass, there will be a chance for revenge for United whom Dundee relegated in May 2016 with their 2-1 win at Dens Park: or the opportunity for Dundee to repeat the humiliation, by condemning Utd to continued championship status.
It looks written in the stars that the neighbour's face a grim battle, which only one team can win.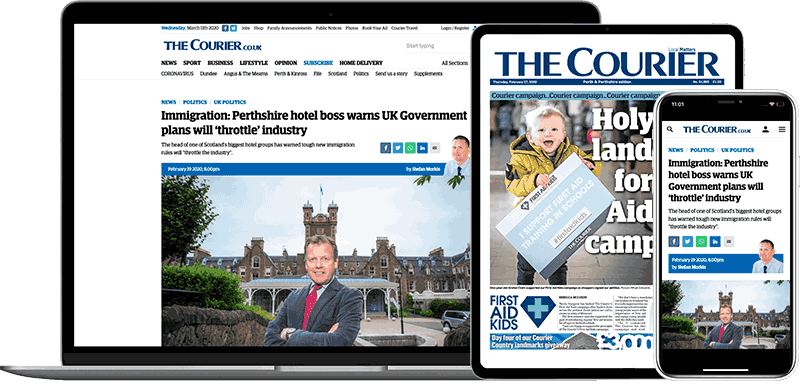 Help support quality local journalism … become a digital subscriber to The Courier
For as little as £5.99 a month you can access all of our content, including Premium articles.
Subscribe