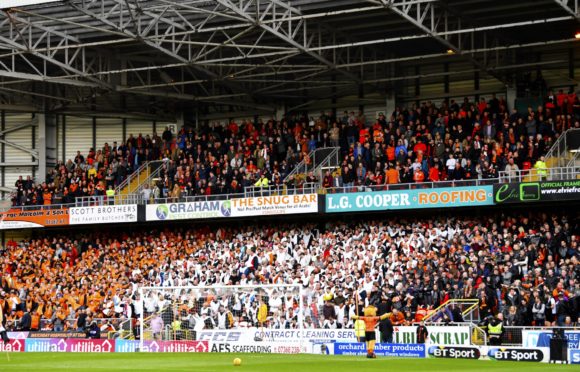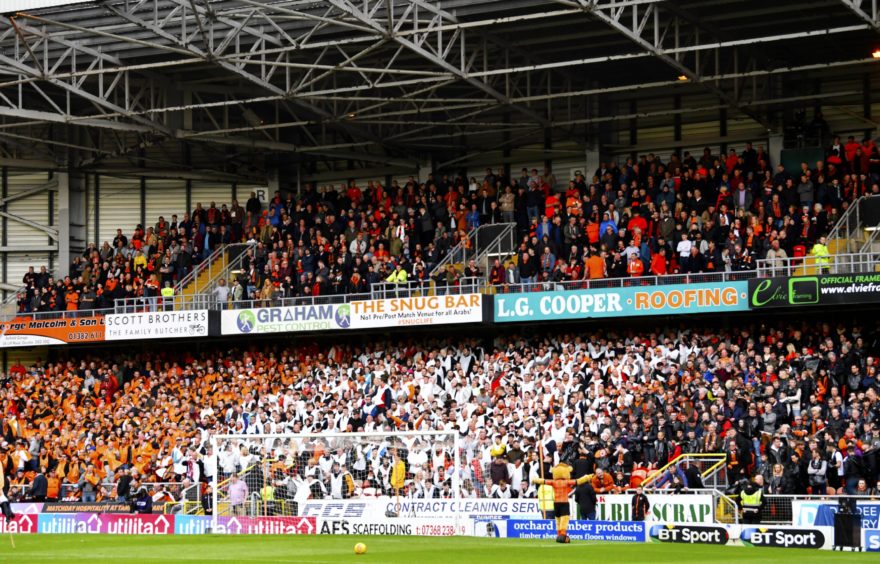 Tannadice Park rocked with over 11,000 fans for Thursday's match against St Mirren, proving that the play-offs, no matter how flawed, are hugely popular and also that there is a great latent support for a successful Dundee United side.
Craig Levein once told me he thought that Dundee was a bigger football city than either Aberdeen or Edinburgh.
He was managing United at the time but he wasn't a man given to currying favour or telling folk what they wanted to hear, so his views carry some weight.
Football is tribal and about community but it's also about a sense of theatre.
While the midweek match was no feast of sumptuous, silky soccer, it thrilled and entertained and had a tremendous sense of occasion about it.
United's new owner Mark Ogren must have been disappointed at some of the crowds recently in his short reign.
On Thursday, he got a glimpse of what might be if the team can reignite some of the glory days of old.
With the Shed end bouncing and the songs reverberating across the pitch from a packed Eddie Thompson stand, the atmosphere was electric and inspiring.
I have often felt that United players didn't look forward to playing at Tannadice in recent times, with sections of the crowd on their backs for the slightest mistake.
Against St Mirren, the very opposite was on show with constant noisy, vocal backing and a crowd fully behind their team. The difference that makes to players' confidence cannot be underestimated.
It is early days under the new Tannadice regime, and the side will need major investment if it wins promotion, but a curtain was drawn aside on Thursday, and behind it was revealed the prospect of a club which, if it is truly united after the festering sores of past ownership, can ride high again in Scottish football.
Even if Sunday's match at Paisley doesn't result in promotion there is a huge amount to build on for next season.
Thursday's jam-packed Tannadice provided ample evidence.
Courier Talking Football is going live — and you can be there!
A big week for Dundee
Dundee FC will appoint their new manager next week.
For the health of football in the city it will be a huge appointment.
United are the bigger of the two clubs now in terms of support, as midweek proved.
The Dens Park side can still come close but they have squandered potential in the past and have lost some of the generations growing up to the other side of the street.
They need a new man who will bring stability but also energise the club.
That is a hard act to pull off given the need for instant success demanded by supporters.
There has been some criticism of the way the club have sought their new manager but football is played out in public and it's almost impossible to conduct business in a private manner.
Some agents and managers have asked me for an inside steer on what kind of club Dundee are and the folk who make it tick.
For all of its many challenges, the manager's job at Dens is still very highly sought after in the world of Scottish football.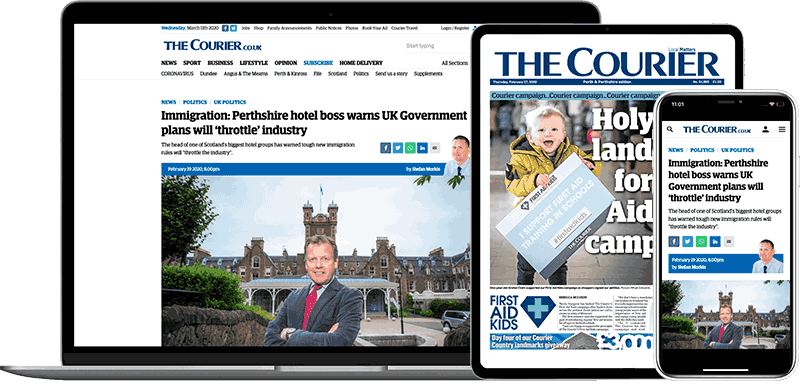 Help support quality local journalism … become a digital subscriber to The Courier
For as little as £5.99 a month you can access all of our content, including Premium articles.
Subscribe