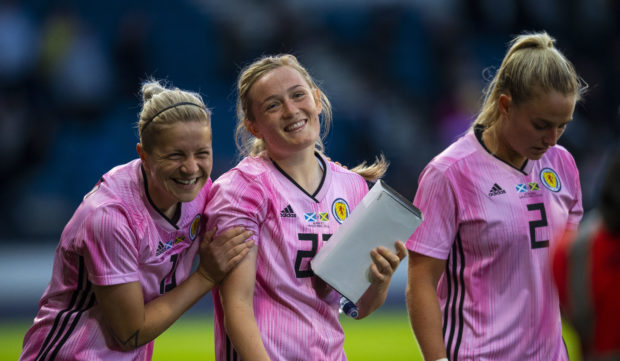 On a trip to Gothenburg with BBC Sport in 2014 with the Scotland women's team, the then manager Anna Signeul invited me to have breakfast with the coaches on match morning.
It was an unusual offer to a journalist.
Normally when covering matches with the men access is limited to the standard press conference so it was a welcome opportunity to hear about tactics and preparation.
The women's game was desperate for publicity just five years ago. Indeed, I was one of only two journalists from Scotland covering the game.
We lost 1-0 that night to the Swedes, who were ranked fifth in the world, and didn't make the finals in Canada the following year.
Since then, though, a good Scotland side has improved further and they no longer have to take the scraps of publicity as the public and media finally waken up fully to their achievements.
In terms of infrastructure and finances, our game is still well behind many other countries but the Rubicon was crossed at Hampden in the 3-2 win against Jamaica recently, with over 18,000 attending.
That proved there is a real appetite for the women's game at the top level and was a poke in the eye for the cynics.
We face some seriously good opposition in the French tournament, starting with England tomorrow, but the future is full of promise.
Many years of hard, unheralded graft by many people in women's football is coming to fruition.
The future looks very bright and deservedly so.
~ Liverpool and Napoli are to play a pre-season friendly at Murrayfield next month.
This has upset some folk.
Many Scots complain bitterly about the English Premier league and its huge, distorting wealth. I am a big free-choice man when it comes to football.
If people don't want to watch it on subscription TV no one is forcing them to.
Many Scots do want to watch it, though, as evidenced by the viewing figures.
Already many fans travel to watch top English games when tickets are available, at places like Anfield, Old Trafford, and St James' Park.
That is the reality of a global football world.
It's the height of hypocrisy for some folk to suggest that Scots boycott the game because it somehow damages our game here.
No one will be frogmarched to see the new European champions in Edinburgh but if the prices are keen I suspect there will be many neutrals who will relish the chance to see some of the finest players on the planet – including Scotland's own Andy Robertson – in the flesh.
Football is an entertainment industry, nothing more nothing less.
The Harlem Globetrotters were a hugely popular travelling basketball show for many years bringing top-class entertainment to crowds everywhere.
The opportunity to see a thrilling Liverpool side playing in Scotland, under the charismatic Jurgen Klopp, isn't one which will come around too often.
I reckon the attendance at Murrayfield will prove that when two top teams meet, then the desire to watch the best on the planet will put those who are guilty of small-minded parochialism in their place.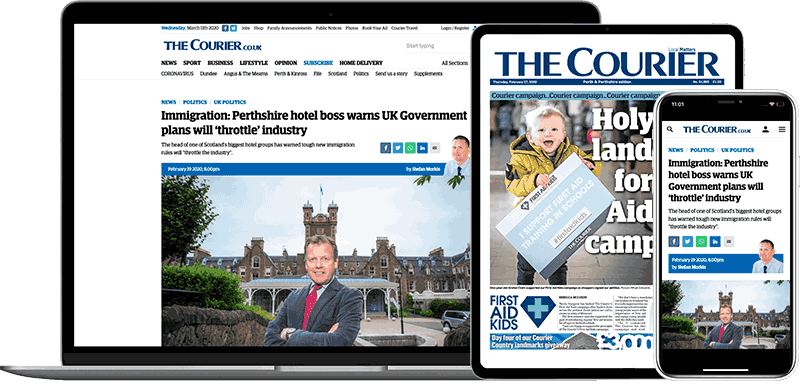 Help support quality local journalism … become a digital subscriber to The Courier
For as little as £5.99 a month you can access all of our content, including Premium articles.
Subscribe