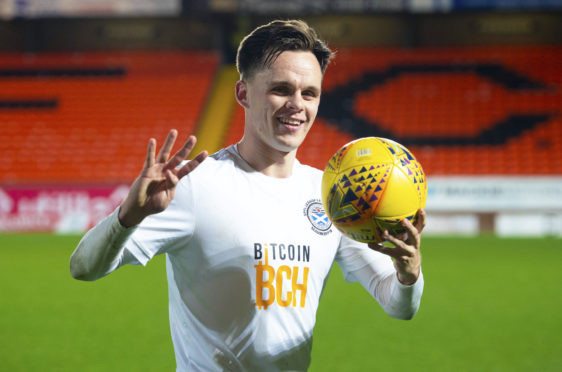 Dundee United have thrown down the gauntlet to neighbours Dundee, and the rest of the Championship contenders, with the signing of Lawrence Shankland.
It screams from the rooftops their ambition to free themselves from the financially frozen wastelands of the second tier.
The 23-year-old striker seemed set to leave Ayr United for England, but United's willingness to dig deep for his undoubtedly top wages indicates that it's promotion or bust for those in charge at Tannadice.
With time on his side, another impressive season in Scottish football could land Shankland a real big money move to England.
The move to Tannadice will give him a hefty wage by Scottish standards, plus the chance to operate at a top club in a league where he is already a proven success.
It also mitigates the risk of disappearing into the black hole of English football, which has swallowed many Scots before him.
The capture of the prolific marksman with 34 goals in 41 outings for Ayr last term will be a huge concern to rivals.
Goals win games goes the old adage and the new United recruit has an inbuilt net sensor.
Onwards and upwards for women's game
The Women's World Cup will be settled this weekend, with the US firm favourites to win it.
In Scotland we wait to see whether the undoubted success of the competition before a huge television audience can fire up more interest in the game here.
Real Madrid are the latest club to announce that they plan to operate a women's team. They're late to the party, but obviously sense the winds of change and the additional business opportunity provided.
It's trite to say the women's game has arrived. It's been around for as long as the men have played, but this competition in France has provided it with a platform to capture an audience which has perhaps paid fleeting attention previously.
No-one will convince the doubters or the cynics, but I've enjoyed a competition played in the main with plenty of good tempo and technique.
Huge energy, time, and commitment from many women and some men, has propelled the game to this stage: hopefully this world cup will have done enough to see it over the line in terms of increased future coverage and support.
Nick has nada on Nadal
Every sport has its share of loose cannons and tennis is no different.
Nick Kyrgios, who fired a ball straight at Rafael Nadal on Thursday in a fit of pique, fits that description.
The Australian admitted that it was a deliberate act, and later refused to apologise, bleating instead about how much money his opponent was worth and how many slams he had won.
Kyrgios hits big forehand right at Nadal ?

Nadal was not happy about it..#Wimbledon pic.twitter.com/UidAKod19Q

— Vicehood.com (@Vicehood) July 4, 2019
As a display of petulance it was up there with a 10-year-old being sent to bed early.
Kyrgios is very clearly a fine player, and every sport has its share of non-conformists and wild cards, but in tennis a deliberate attempt to injure an opponent is a blow below the belt.
It was three victories apiece in their meetings until this latest Nadal victory, but in terms of sportsmanship the Spaniard is the superior man.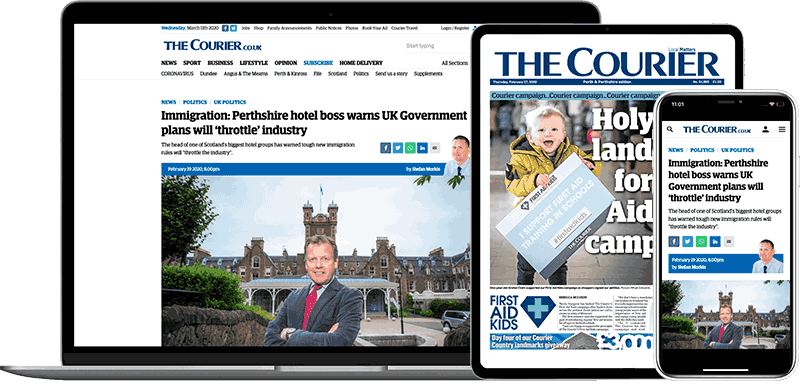 Help support quality local journalism … become a digital subscriber to The Courier
For as little as £5.99 a month you can access all of our content, including Premium articles.
Subscribe