The domestic football season is underway again with the Betfred cup.
This column deadline comes too late to pontificate on Dundee United's showing against Hearts at Tynecastle last night, but with the hefty investment by owner Mark Ogren, a draw for the Tangerines wouldn't surprise me, and a win wouldn't knock me down either.
Such is the heady feeling of optimism which surrounds the start of every season that pundits and columnists are no more exempt from flights of fancy than anyone else.
The weeks of pre-season training are over for all of the teams now and it's a case of quickly finding the match fitness and sharpness, which pre-season friendlies and training no matter how intense, can never replicate.
Every season starts with the fascination of fresh promise, which is usually swiftly swept away when most of the new signings turn out to be no better than those who have 'shamed the jerseys' previously and since departed the scene.
The nature of football has changed dramatically in the years since the Jean Marc Bosman ruling which allowed players to move freely at the end of their contracts.
The days of the nucleus of teams being glued together for many seasons and becoming a fixture for football fans is a distant memory.
Players come and go like transient workers, proclaiming their new club as having 'great potential', or being 'a huge club'.
It's often hard to tell if they're trying to fool themselves or the supporters.
It's part of the appeal of football in a modern environment though. The menu needs to be updated frequently to whet the appetite and ensure that the customers keep coming back.
We'll all find out soon enough whether this season's offerings are enough to keep the taste buds salivating for the rest of the campaign, or whether the various managers have overcooked the dish that ends up on our tables.
* A great summer of sport is underway with Wimbledon, the Tour de France and Diamond league athletics all in progress.
All of these are available on free to air television, a fact which is crucial in maintaining and building audiences, and participation in those sports.
The women's football World Cup drew terrific viewing figures with the England v U.S game attracting 11.7 million, and 6.1 million for the match v Scotland on the BBC.
Those numbers have dwarfed the audiences for the men's cricket world cup which has been on satellite TV and almost forgotten about by many potential watchers.
The cricket viewing figures or lack of them, with only around half a million per match, are a reminder of how badly a sport can suffer when robbed of that free to air coverage.
Cricket is finding to its chagrin that raking in satellite TV money comes at a price. That cost is in much smaller audiences watching, and potential viewers disengaging with the sport,
There's a fine line between sports receiving a fair price for their rights and maintaining healthy viewing figures, which in turn stimulates the next generation to get involved actively in playing.
Cricket may have crossed that line?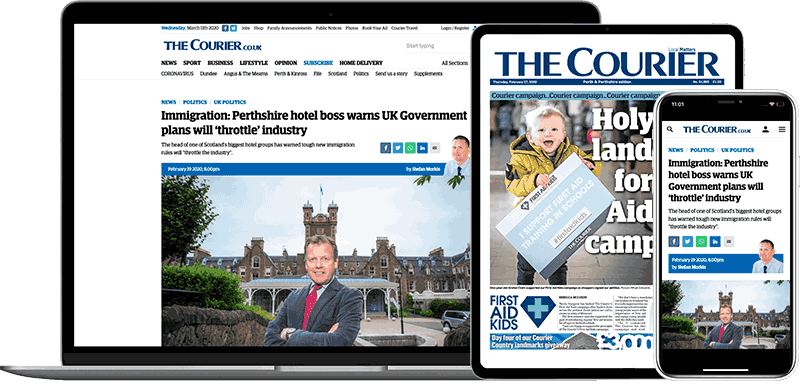 Help support quality local journalism … become a digital subscriber to The Courier
For as little as £5.99 a month you can access all of our content, including Premium articles.
Subscribe