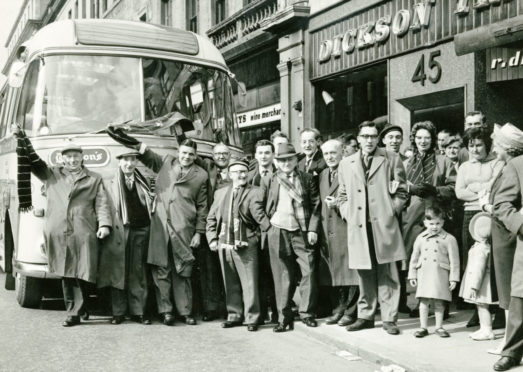 With all four Scottish clubs having completed their opening jaunts into this season's European football I wonder when, if ever, we might see Dundee or United play in that arena again.
Kilmarnock fans reeling from their shock qualifying first round exit to Welsh part-timers Connah's Quay Nomads might be rueful, but European football offers the chance of a wee holiday for players and supporters, to get away from the front door for a while, to experience different sights, and places.
I've been on many European club trips. And at Uefa cup matches to Nordsjaelland in Denmark with Queen of the South, and Motherwell to Nancy in France, along with a few St Johnstone excursions, I've witnessed the joy of fans, for whom the Euro experience was a unique, rare, and thrilling occasion.
With both Dundee clubs out of the Premiership and preparing themselves for the assault on the Championship title, to hopefully return to the top flight, it might be thought that European football dreams on both sides of Tannadice street are reserved only for wistful thinkers on rainy days.
The ambition of both outfits though should be aimed firmly at competing at a higher level than simple domestic competition.
There are pangs of envy when looking at other Scottish clubs in the European firmament, and while realism and ambition are uneasy bedfellows, they can co-exist for fans at Dens and Tannadice who dare to dream.
Both clubs have had their great European nights, and hoping for their return may well be wishful thinking; but without big dreams the very essence of supporting a team becomes distilled into domestic hard labour, with no escape route from drudgery.
At both city clubs good groundwork appears to be being laid for future developments.
United have an ambitious owner who has already talked about his aim of returning the club to European competition and is well aware of the club's rich tradition and history there.
At Dens meantime, forward thinking seems to be in evidence with the appointment of Gordon Strachan as technical director, and while Dundee's European adventures are a dim and distant memory, that shouldn't cloud the desire of those in charge to look beyond the daily grind, at a future in which qualification for European nights is an earnest pursuit.
Improvement of players is a constant theme from managers and directors alike, but that ongoing quest shouldn't be limited to simply bettering the team for domestic travails.
There's a much bigger picture to paint and it should be on a European canvas.
Football is about tribalism and community, but alongside that it has to reach upwards and look to the stars.
Clubs can suffer financial woes, but alongside that there's an even more debilitating condition: a poverty of vision and ambition.
That kind of poverty settles for second best and acceptance of the status quo. It crushes hope and destroys aspiration.
Both Dundee clubs are concentrated on the immediate target of escaping the second tier of Scottish football, but they must also possess the passion and zeal to raise their heads above the clouds, to aim for European horizons.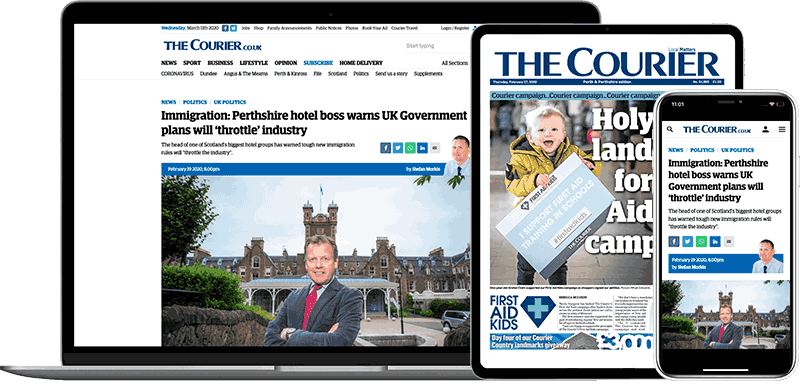 Help support quality local journalism … become a digital subscriber to The Courier
For as little as £5.99 a month you can access all of our content, including Premium articles.
Subscribe