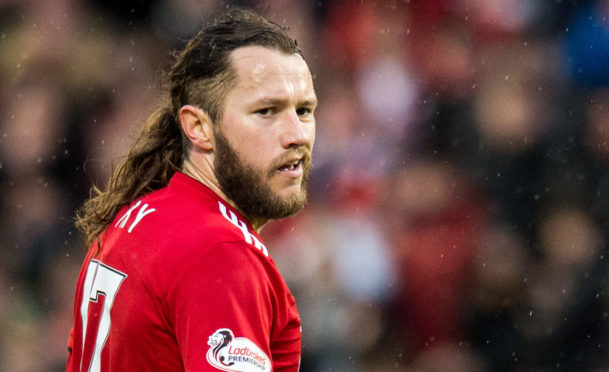 Stevie May's on-off transfer to St Johnstone highlights the issue of how vexatious the movement of players can be in football.
May's deal with Saints was all agreed with the medical passed, wages agreed, training kit sorted, and his old squad number allocated, but it fell after an abortive attempt to introduce new conditions.
Often deals will stall over things like relocation expenses, or length of contract, but they are usually negotiable with each party conceding a bit of ground.
Knowing the Saints chairman Steve Brown, I suspect his no-nonsense negotiating style baulked at the attempted introduction of the late clauses to a deal he thought he was sealed. Then it was all bets off.
Football players are sensible to have a good agent who knows the game and their client's value in it, but occasionally they over indulge their demands, and then they do a disservice to the player.
Players have to be in charge of their agents not the other way around. If a player is relatively satisfied with a deal on offer, he needs to be strong enough to tell his representative that.
No-one gets everything they want in any deal and football is no exception to that rule.
May looked a good fit for his old club where he started his career and played his best football.
It was a calculated gamble for Saints, given May's form in recent times hasn't exactly set the heather on fire, and a gamble which sadly won't now pay out.
* The Scottish League Cup should be scrapped for the top clubs.
The competition is a waste of space and serves no useful purpose except to embarrass them occasionally.
The season starts too early with this dog-eared competition, and without a European place as a carrot, and attracting the kind of crowds that junior clubs once would have turned their noses up at, it's time to put it out of its misery and call a halt to it.
The Scottish Cup offers the smaller clubs their shot at glory, so the league and the big cup are plenty for the full-time clubs to concentrate their energies on.
It's time to put the Betfred League Cup as it's currently known out to pasture.
Our bigger outfits would be better trying to interest the English clubs in allowing them into a British competition.
Cross-border football is now established with the Challenge cup, so it may be time to whet the appetite with something that tantalises the fans and tests the top teams.
Imagine a St Johnstone v Newcastle United, a Dundee v Leeds United, or a Dundee United v Sunderland. Now that would be worth watching.
The powers that be need to seriously address the entertainment factor, or the lack of it, and aim for a new cup format which excites and stimulates supporters.
The current League Cup for the big boys is, like the parrot in the Monty Python sketch, deceased.
In a changing football environment we need to ditch something which has become boring and draining. The League Cup is a millstone round the neck.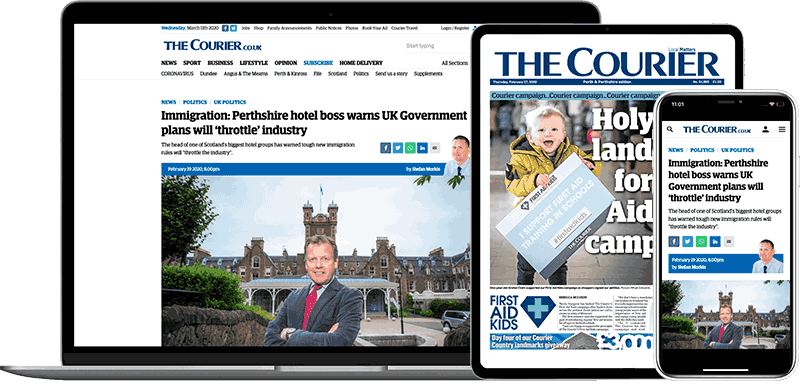 Help support quality local journalism … become a digital subscriber to The Courier
For as little as £5.99 a month you can access all of our content, including Premium articles.
Subscribe