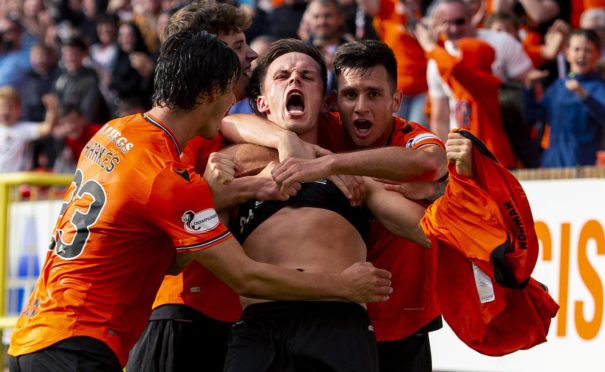 If football fans were weather presenters they would possess only two forecasts – either a permanent sunny period of settled brightness, or a deep Atlantic depression settling in from the west.
Those Dundee United fans who fall into the approaching storm category, bitterly bemoaned Robbie Neilson's playing of Lawrence Shankland last Saturday as the lone striker; while those of the brighter disposition accepted cheerfully his two very late goals against Arbroath to snatch victory from the jaws of defeat.
Some of the dourer fans have found further reason to girn, talking grimly to each other like a platoon of Private Frazers in Dad's Army of what happens if Shankland is injured.
'Who'll score the goals then,' the more negative ones have been asking gravely.
Maybe it's a deep flaw in the Scottish psyche to always be so gloomy but I know which group of fans I've preferred talking to in the last week.
Were United poor last week? Yes.
Did they come close to losing the match? Yes.
Were Arbroath excellent and committed and very well organised? Yes.
My view, well stated, is that United will win the Championship.
They have the best and deepest squad.
That doesn't mean every game will be a stroll in the park though, and as Shankland and the two fine assists which gave him his brace last weekend showed, the game lasts until the referee blows the final whistle.
United are in remarkable shape by comparison to where they were under the old regime.
An owner who has spent heavily on player recruitment and stadium renovation and repair.
A sporting director in Tony Asghar who is energetic, bursting with ideas and a contacts book that would choke a horse.
And a highly professional and committed coaching staff, under whom the team are blossoming with five league wins from six.
Dark days within recent memory, of a rudderless club in need of rebuilding, have been replaced with a sense of purpose and urgency and direction.
There's even been some talk of Lawrence Shankland receiving an international call up.
With 12 goals this season it's certainly worth Steve Clarke running the rule over the United frontman.
He has the knack of finding space and time, and is a clinical and accurate striker of a ball in and around the penalty area.
Goalscorers are a commodity in scarce supply and it would be intriguing to see if the step up to Scotland level would faze him or be a natural progression. My guess is the latter.
It's in the nature of supporters to oscillate like a weather balloon in a squall over the fortunes of their team, particularly United fans, who fear another season in a league where their hopes have been dashed in the last three seasons.
Now though they are entitled to a much more positive strain of thought.
The United fans of a sunnier disposition don't need Bob Dylan to remind them that 'You don't need a weatherman to know which way the wind blows'.
At Tannadice these days it's a fair wind and it's blowing the team straight back towards the Premiership.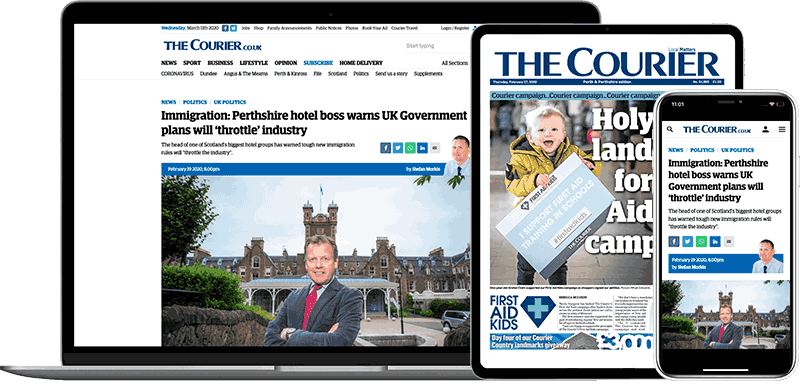 Help support quality local journalism … become a digital subscriber to The Courier
For as little as £5.99 a month you can access all of our content, including Premium articles.
Subscribe