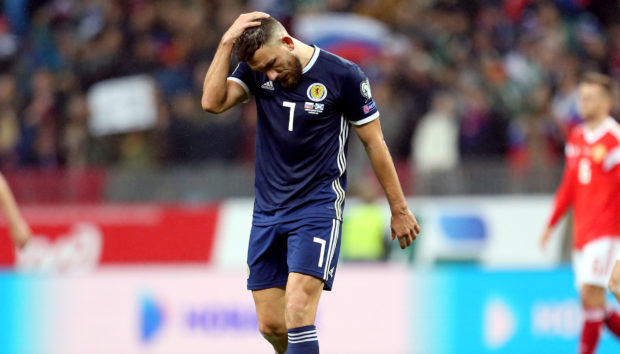 Hampden might resemble a ghost town tomorrow when San Marino are the visitors.
Fans will be thin on the ground at nearly £30 a ticket for adults.
Off the back of Thursday's 4-0 thumping by Russia, the supporters' appetite for the national team is nearing starvation level.
Why are we surprised though? Our clubs struggle to compete successfully at European level and the national team has been dire at international level for years.
Every excuse in the book has now been used up.
From the teachers' strike in the 70s to no-ball signs in the parks: from poor coaching to an incompetent SFA: from kids playing too much football to kids playing too little football: add in the line that the kids are all on their computers and we've exhausted every available reason for being rotten.
Steve Clarke – and there were few better qualified when the job, which is a second rate one for most top managers in terms of money and prestige, became vacant –  seemed as good a choice as any.
In fairness to him, quality players like Kieran Tierney and Leigh Griffiths were unavailable for the Russia game but his record of one win, five defeats, with 14 goals conceded and just three scored, makes grim reading.
Lack of consistent team selection, central defenders who are too easily bullied and too slow, coupled with a complete collapse of morale as soon as a goal is conceded, is crippling our efforts.
There have been some positive signs that good young players are emerging beneath full international level, so maybe it's time to throw caution to the wind, accept that qualification for anything for the foreseeable future is a pipe dream, and throw the youngsters in to the fray.
The potential problem there is twofold – a succession of hammerings would see the crowd quickly turn on them and seriously damage their development, and potentially destroy their desire to wear the national team colours at all.
No-one has all of the answers to our conundrum. Often in the past when we had truly great players, we still struggled.
Lack of professionalism on and off the field has been a feature of Scottish international football for as long as anyone can remember.
We have possessed plenty of raw talent previously, but it's never been enough at that level to allow us to prosper on the bigger stage, other than the occasional fleeting success.
Glorious failure has peppered our football history at national team level, but for over 30 years now we've failed to produce a truly outstanding international class player, and our chickens came home to roost a long time ago.
We've had truly great managers at club level like Stein, Ferguson, and McLean, but the national team job appears to have a hex over it.
At times against Russia there were tiny glimmers of hope, but the basic lack of quality in terms of deftness of touch, speed of movement and thought, as well as the complete absence of central defensive aggression, cannot be masked.
Clarke may not be a quitter, but many Scotland fans are close to calling it a day.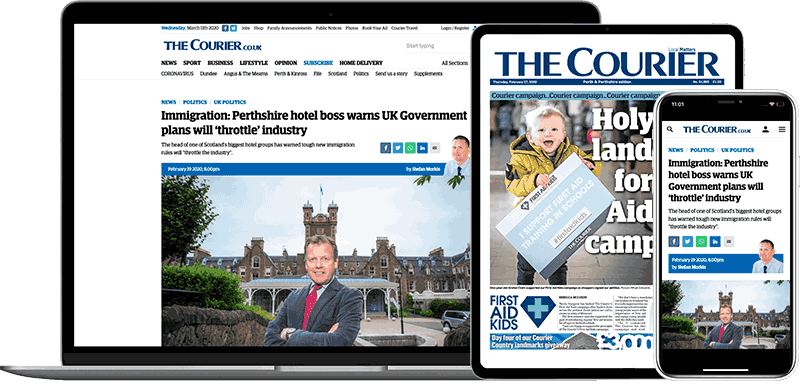 Help support quality local journalism … become a digital subscriber to The Courier
For as little as £5.99 a month you can access all of our content, including Premium articles.
Subscribe