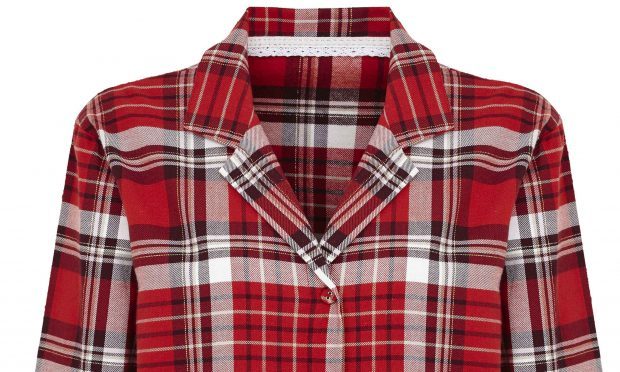 Only six more sleeps. This means just five more at Penman Towers before the traditional Christmas Eve opening of the special pyjamas from Santa, which must be worn for the opening of the stockings on Christmas Day.
This is quite embarrassing to admit when there are no small children in the house any more; however, I am comforted to know I am not alone when it comes to grown-up children reluctant to let go of any festive traditions.
I recently found myself at a nice hotel in the north of England with my bestest friend (from the first day at primary school). We try to meet up somewhere between Scotland and her home in the south of England at least once a year for a night of cocktails, spa treatments and much juvenile giggling.
We were enjoying the hospitality in the busy restaurant (part of the package – rude not to) when she asked if we still do our thing of Christmas Eve PJs. I explained that I had tried one year not to do it and it was as though I had killed Christmas. It is still referred to at Penman Towers as "that horrible Christmas where we didn't get the pyjamas for our stockings."
I became aware that the couple at the table next to us had stopped talking and seemed to be earwigging. I assumed I was speaking too loudly due to the cocktail consumption and stopped chatting. However, the woman leaned over and said: "I hope you don't mind, but I couldn't help hearing you talking about the Christmas pyjamas and it's exactly the same in our house! My kids are in their 20s and they're still beside themselves with excitement to get the new pyjamas for opening presents on Christmas morning."
She and her husband ended up joining us, breaching the north/south divide and comparing notes on festive family fun. When my friend and I staggered off, heading to the mini-bar, it was with the vague promise that we would see the woman next year, as she would be asking her bestest friend to join her at the same hotel for the same package as us.
There's a new tradition right there. Happy Christmas!
---
---