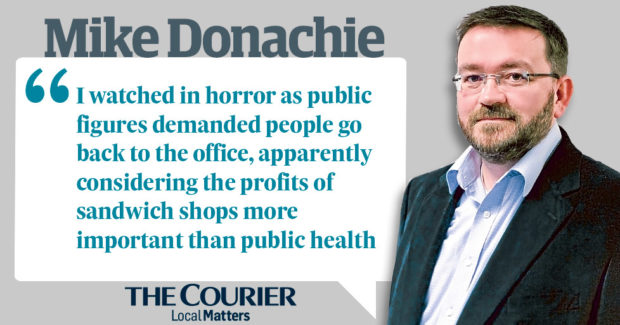 Who wouldn't want a three-day weekend?
As I read in The Courier last week about the flexible working arrangements at Dundee company Ace Aquatec, where everybody can change their hours to suit their lives, I decided it sounded like a great place to work.
An extra day off now occasionally sounds good to me, and I'd happily work harder to get it.
It's the kind of thing on a lot of minds right now – and the massive disruption in workplaces during 2020 means there's never been a better time to consider it.
First, let's recognise this isn't a perk everyone can enjoy.
Different jobs involve different things, and some – such as my old job of ensuring a newspaper was available to readers at the same time every day – mean people have to be at work at certain times.
And, as we consider issues like that, we have to be aware they're unavoidably linked to wealth and class.
Three-day weekends – staff at cutting edge Dundee firm set their own hours
The better-off you are, it's more likely you can work flexibly, in terms of hours and location, especially during this pandemic.
Frontline workers, from hospitals to restaurants to retail stores, have taken more than their fair share of risks and the rest of us should be grateful to them forever.
Meanwhile, many of us, accustomed to spending our days in grey offices after and before a miserable commute, have discovered during Covid times that we don't need to sit near the boss to get things done.
We can be trusted to be productive in our own homes, at different times, balancing our lives with our work, and there's no reason why that can't be made permanent for many workers.
I watched in horror as public figures demanded people go back to the office, apparently considering the profits of sandwich shops more important than public health.
Even after Covid, more workplaces allowing flexible hours, where circumstances permit, will allow us time, money and other resources to invest in our health (physical and mental), our relationships, arts and culture, volunteering, the environment and more.
So I hope more companies adopt the approach of enlightened firms like Ace Aquatec. Agree a fair deal with your employees: treat them well and they'll repay you.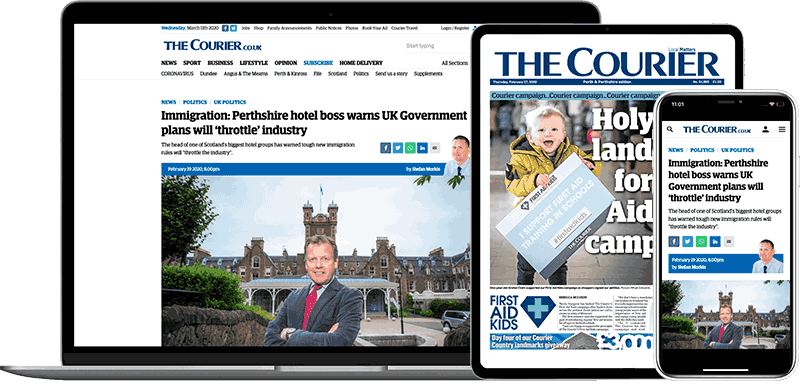 Help support quality local journalism … become a digital subscriber to The Courier
For as little as £5.99 a month you can access all of our content, including Premium articles.
Subscribe