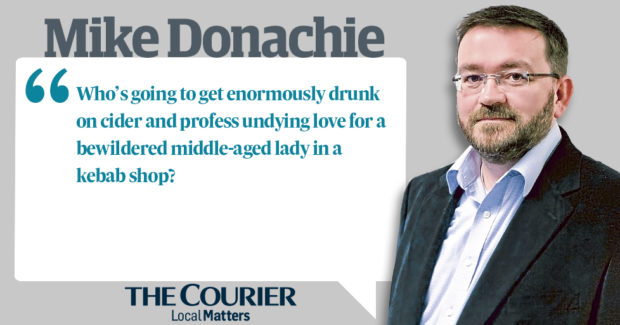 Students in Scotland have been banned from going to the pub, in possibly the funniest unexpected side-effect of the COVID-19 global pandemic.
It's a serious subject, and I shouldn't laugh, but I'm going to laugh regardless because I'm a terrible person. Don't worry – they won't be offended.
Newspapers don't tend to go viral on TikTok and anyway this column ends next week so I'm willing to risk alienating a bunch of Gen Z people with amusing haircuts.
Once I was a student who liked a drink so the idea of banning students from pubs left me tickled pink.
Who's going to offend the people of North East Fife by braying an appalling "joke" about Mummy's Subaru across the public bar?
Who's going to risk their life by accidentally straying into one of those Dundee boozers that mysteriously never have customers except for people who need "change for the bus"?
Who's going to get enormously drunk on cider and profess undying love for a bewildered middle-aged lady in a kebab shop? Ah, great times.
I'm from Dundee and went to university in Glasgow, where I was a law student and therefore kept company with risky drinkers.
From the Perth Road to Byres Road, I misbehaved to the extent I was eventually barred from a pub that was a location for the film Trainspotting.
I did things that were stupid on a cosmic scale, and continued quaffing for years during my career as a Courier reporter.
Although I tend to behave now, in my middle age, I feel for the young people, freed from parental supervision and filled with energy, who are trapped in halls of residence as the authorities try to control the spread of the virus.
While I am laughing at them, I want to salute them, too.
It's been too easy to play the blame game with COVID, especially with young people.
Let's recognise we're all making sacrifices, including heartbreaking decisions to stay apart from loved ones, and give credit where it's due.
We're all in this together and it's hard for us all. Let's raise a glass to the students and think of all the parties in happier days ahead.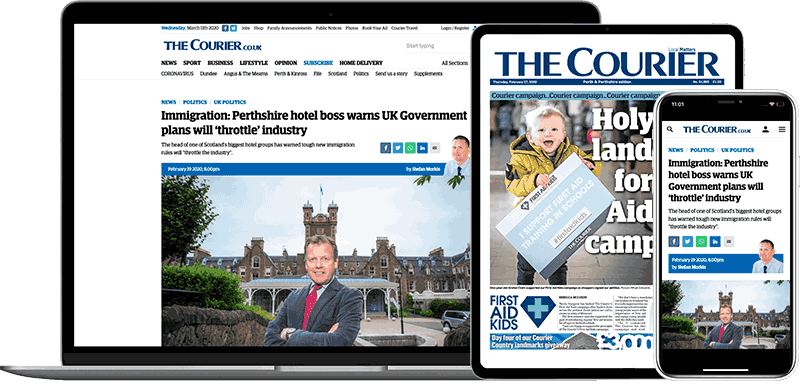 Help support quality local journalism … become a digital subscriber to The Courier
For as little as £5.99 a month you can access all of our content, including Premium articles.
Subscribe