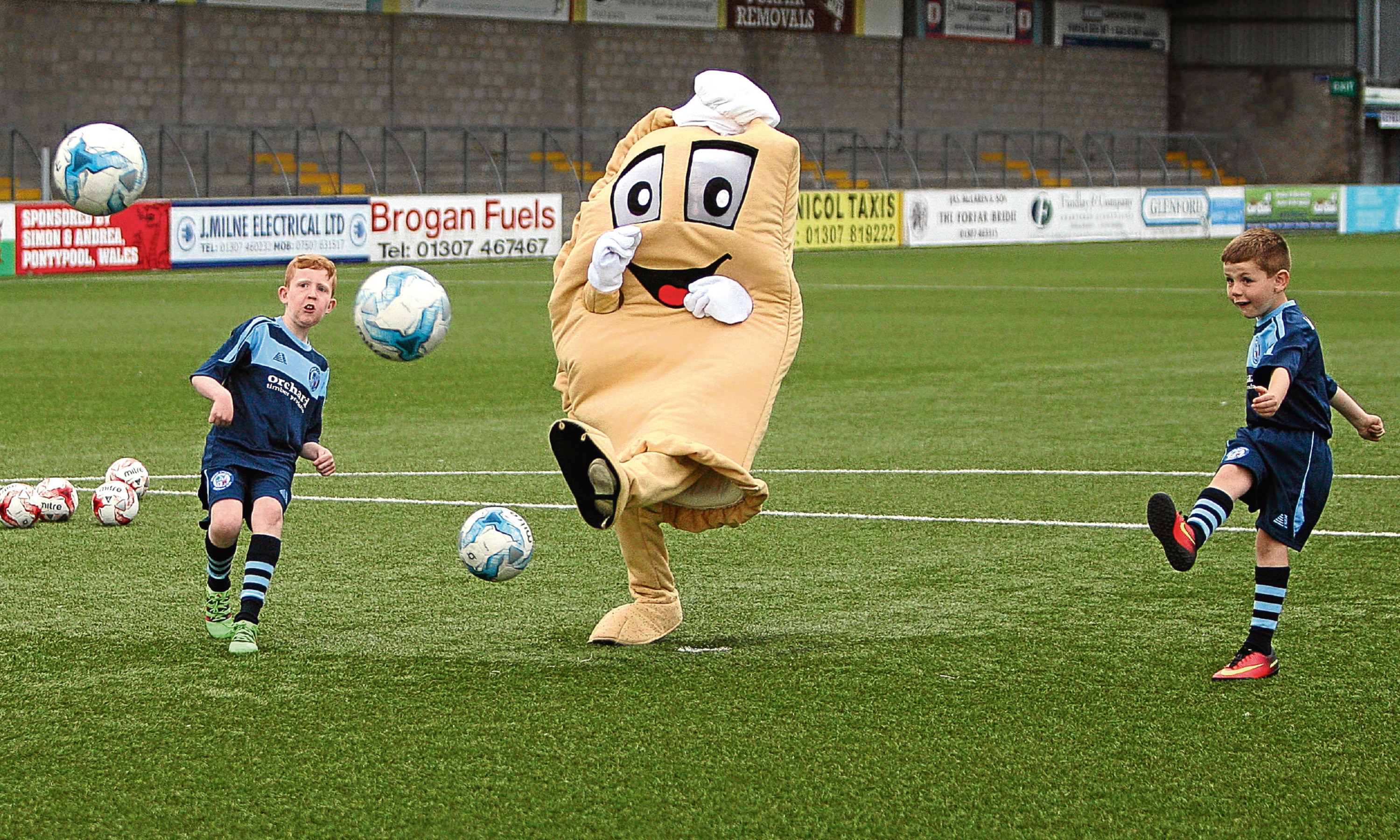 I never thought I could love bridies more until I saw Baxter.
Once it was simply a delicacy that would make you happy while making you fat — at least if you eat as many as I have — but now there's a man-sized meat-and-pastry masterpiece delighting all who see it.
Baxter, of course, is the phenomenally successful mascot of Forfar Athletic.
Like mascots the world over, his purpose is to entertain supporters and join their efforts to inspire the team to win and, wonderfully, Baxter has been doing his job better than anyone expected. His arrival at Station Park coincided with a run of victories.
There is a journalistic principle "correlation does not imply causation" but in this case I'm more than happy to set it aside because just look at the big fella.
It's a person dressed as a bridie, for crying out loud. I'm willing to believe he's capable of anything.
Meanwhile, about 3,885 miles away, a mascot is feeling less love.
Last week, the Edmonton Oilers, in Alberta, Canada, unveiled their new costumed pep performer, Hunter the Lynx.
Looking a lot like a man with the head of a fierce predator — for that is what he is — Hunter was terrifying the ice hockey team's young fans even before the season began.
For example, Fox Sports said Hunter looks like he would "eat your soul and wash it down with a nice tall glass of your blood".
While I find it hard to disagree, because I know what Hunter looks like, I feel so sorry for him. All he wants to do is entertain people and ice hockey has plenty of blood and terror already.
So this is my appeal for mascot rights. However rubbish they may be (and yes, I am thinking of Kingsley, the Partick Thistle… um… whatever he is), all of these felt-covered mutants deserve love and respect. They have a job to do and, like Baxter, they can make a vital contribution.
But one thing's for sure: Baxter and Hunter must never meet. Imagine the scene. It would be a terrible tragedy.