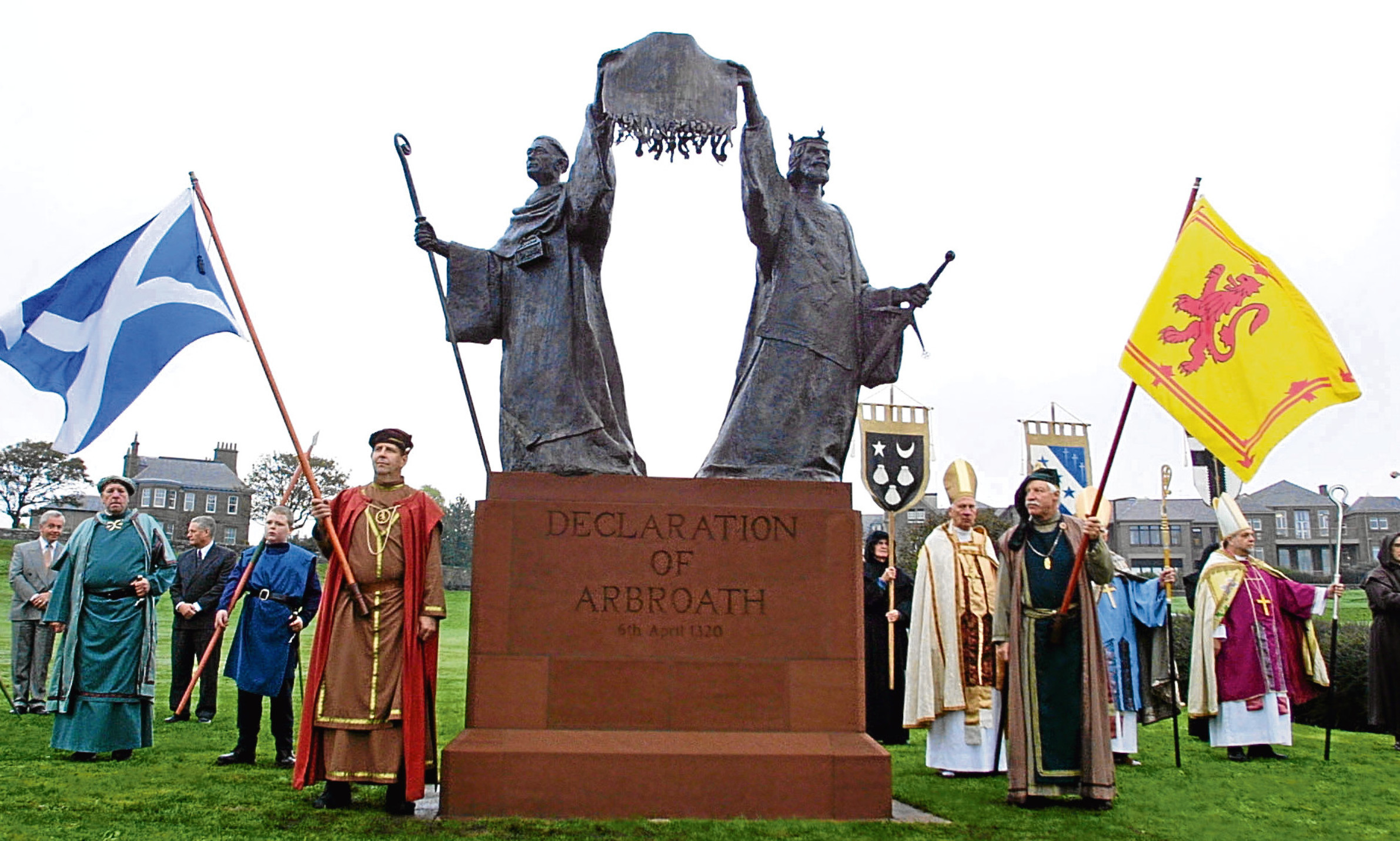 Mention Scotland around the world and people think of many things.
I just tested it. I asked some Canadians for a quick reaction.
Several mentioned haggis, which is satisfying. Scotland should be proud that it gave the world a delicious way to eat entrails. Some said tartan, or talked of the scenery. One even emailed me a photo of the castle at Eilean Donan on a surprisingly sunny day.
But none mentioned the Declaration of Arbroath, because none had the slightest idea what it was.
As we head towards the 700th anniversary of the signing of said document and the opportunities that arbitrary number may bring, that lack of awareness makes me sadder than a man who has no haggis.
Historians, who make a living from disagreeing with each other, disagree on the motivations behind the declaration and its influence on history.
It may, or may not, be an expression of a desire for freedoms that are fundamental to peace and prosperity. It may, or may not, have inspired the American Declaration of Independence. The arguments continue.
But it's certainly a remarkable document. There's a lot to it but it's easy to find the best part.
There's the courageous, yet less-than-accurate "as long as but a hundred of us remain alive, never will we on any conditions be brought under English rule". Ah, well.
Then there's the Braveheartish bit: "It is in truth not for glory, nor riches, nor honours that we are fighting but for freedom – for that alone, which no honest man gives up but with life itself."
It's a noble ideal, whatever the reality – and clinging to romantic sentiment is the most Scottish thing in the world, in my opinion.
The efforts of the group Arbroath 2020, led by Norman Atkinson, to bring people to Angus for the anniversary are to be applauded. It's a great opportunity for tourism, for debate and to celebrate our shared history.
But more than anything, I hope the occasion introduces more people to the Declaration of Arbroath, because its message of freedom echoes down the centuries and remains relevant today.