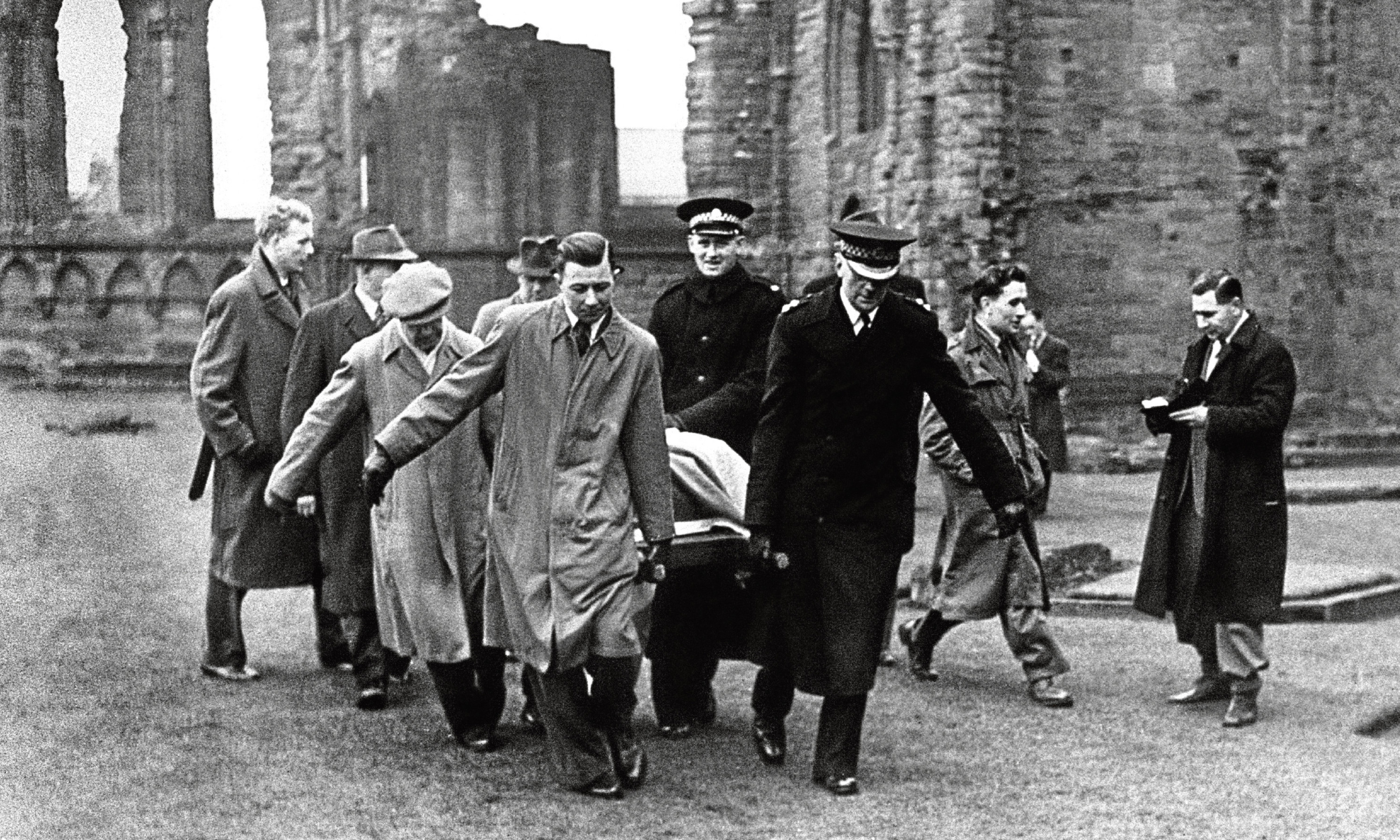 Finders keepers isn't much of a legal principle at the best of times but when you're dealing with a Viking hoard it's a non-starter.
So when a metal detectorist turned up more than 100 pieces of rich stuff in a field in Galloway just over two years ago, he knew where it was going. It was, literally and legally, treasure trove.
Derek MacLellan, from Ayrshire, uncovered the fascinating cache of armbands, brooches, ingots, crystal, pottery, religious items and more and he knew it would fall to the Crown, although he'd get a payout. The whole collection could be worth £1 million.
The real value, for those of us who stroke our beards and use words like "fascinating", was in the tale the items may tell, of where they came from and how they were buried, apparently in two stages, back in a dark age of pillage, violence and fear.
What was Galloway like back then? Just to see such items is to feel a connection to our shared past and to the people who lived and died in places we may walk today.
That's why the hoard needs to be seen near where it was found.
As is usual in these cases, the treasure trove went to experts with the ability to care for it and study it.
It's currently held by the National Museum of Scotland. Meanwhile, community leaders have launched a campaign to give it a home in a new gallery in Kircudbright but ironically, that will cost as much as the hoard is worth. I hope they find the money.
We've seen this before. When, for example, the Stone of Scone was returned to Scotland, it became the Stone of Edinburgh Castle, despite the best efforts of Perthshire to give it an appropriate home. And don't even get me started on the Lewis Chessmen. My cardiologist wouldn't like it.
I agree that important artefacts need to be stored and displayed in a way that keeps them secure, preserved and accessible. But context is vital. Take an item too far from home and it loses so much of its power.
It may be plunder but it shouldn't be taken twice.