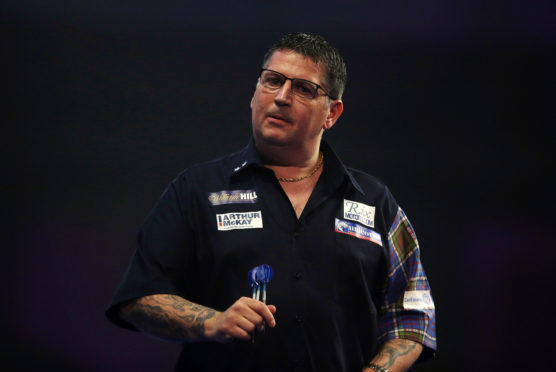 I've become obsessed with Premier League Darts, the most entertaining of sports, featuring the most admirable athletes.
This is no snide, middle-class irony. Every week, I sit with a smile as wide as the Tay Estuary as 10 giants of sport show their mettle at the oche.
The competitors on the Premier League Darts circuit really are athletes, in my opinion, even if their idea of bodybuilding involves the shape, and contents, of a barrel. What they do takes superb stamina and mental strength, plus a relentless training schedule. By some definitions, they're more athletic than thousands of thinner, weaker men hacking the hell out of each others' ankles in Sunday league football.
And what a sport darts is. I admit without hesitation that I have little interest in most sports, and even less skill in all of them. I find football ridiculous and most other sweaty activities boring. But darts – oh, darts – is non-stop entertainment.
Watching this graceful game is satisfying. There's no waiting for a goal. The action goes thunk, thunk, thunk, over and over, seconds apart, and doesn't slow down until we have a winner. The commentators are irrelevant as they try to keep up and are drowned out by the screaming crowd and sing-song announcements of the scoring.
The concentration is intense. Granted, the players have their own walk-on music, complete with fireworks and dancing, but when the carnival is over they focus on taking care of business. And the audience is there with them – with the help of a few refreshments – roaring their adulation. It is so very compelling.
Even better, Scots people can be good at it. Everyone's heard of the late Jocky Wilson, perhaps the most famous Fifer ever to appear accidentally on Top of the Pops (Google that), but now we have two Scots in the top flight: the masterful Gary Anderson and the flamboyant Peter Wright, so loving darts is patriotic, too.
Doubt me? Give it a try. Darts has more drama than an Oscar winner and it's on every week. I recommend it.