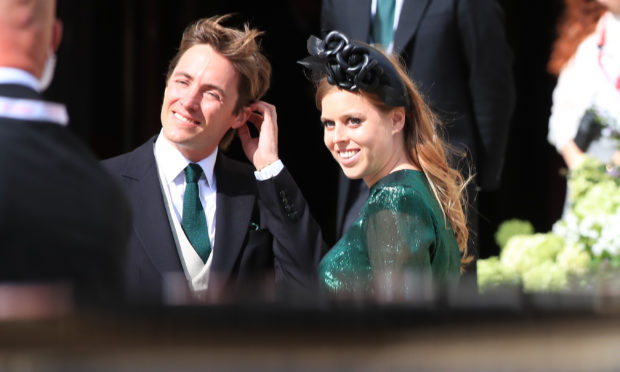 Wait, what? Yet another royal wedding? How about… no?
We've been subjected to the announcement that Princess Beatrice, daughter of Prince Andrew and Sarah, the Duchess of York, is engaged to another person who is rich and privileged, an Italian aristocrat named Edoardo Mapelli Mozzi.
Immediately, the usual, tiresome cycle began.
The news media, led by the fawning BBC, lined up to talk vacuously at cameras and, much like the royal family, spend lots of money achieving absolutely nothing of value. The ubiquitous wingnuts pulled on their red-white-and-blue clothes and headed to grin in front of famous buildings like servants forgotten by their debauched masters and left to starve to death at the gates of the castle.
Meanwhile, the anti-royalists (can you guess I'm one of them?) fired up their web browsers to post "Nobody cares" in the comments below the identical articles shared on social media by every media outlet.
This time, because of Andrew's well-publicised friendship with dead sex offender Jeffrey Epstein, some comments were particularly nasty, but otherwise it was the usual stuff. (A special shoutout to the Courier reader who, bafflingly but hilariously, replied "Inbred horsanoids" on Facebook. Nice one.)
The problem is: we should care. It's less than a year since Beatrice's sister, Princess Eugenie, married some other posho at public expense, to the delight of the forelock-tuggers and the distraction of everyone else.
The public expense of a royal wedding is obscene – well into the tens of millions for just the costs we can track – but the sight of the lower classes reaffirming their own inferiority is the part that really makes me sick.
Don't tell me it's worth it. The tourists would still flock to Buckingham Palace if it had a controlled budget and if the rest of the population were treated as if we have equal value.
The British class system is corrosive to society and the first stage of dismantling it should be refusing a blank cheque for another royal circus.
Let's get those blue-blooded fingers out of the till. Make the royals pay for their own wedding.
Maybe they could sell tickets to appallingly wealthy Americans, or flog some of their golden hats. They'll find a way.
After all, they're better than us, aren't they?