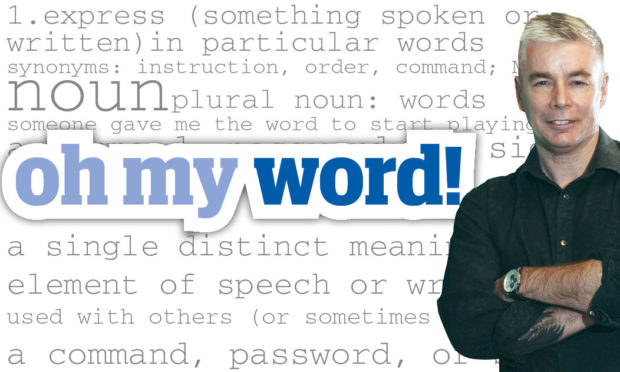 It feels churlish to say, because this is far from the most important thing happening right now, but I have a problem with the Government's coronavirus instructions.
In each Downing Street briefing there are messages, black on yellow, on the lecterns. "Save Lives" is a great idea, "Protect The NHS" a noble cause. But "Stay Home"? There's a preposition missing. Unless we have all moved to America, it should surely be "Stay At Home"?
I have never understood why colonies folk omit prepositions and conjunctions from sentences: "Monday thru Thursday", for instance.
But then, just looking at "thru" reminds me that their spelling is even worse than their word-dropping. The abuses, in large part, are due to Noah Webster (1758-1843). Noah was an enthusiastic supporter of the American Revolution. Indeed, he wanted to go further. He advocated throwing off Britain's cultural, as well as political, yoke.
He wrote dictionaries (the Merriam-Webster Dictionary still carries his name) and encouraged what he called American spelling. He dropped the U in colour, harbour and labour, the E in ageing, and transposed R and E in theatre, fibre and centre to reflect the way they are pronounced.
Noah didn't invent the spelling reform movement, of course. It existed hundreds of years before him and still exists today. But his best-selling dictionaries standardised the changes across the USA. He proposed yet more, but even Americans baulked at excising the B in thumb, the S in island, and making a fantom of phantom.
Noah's intention was simplification.
Now, I imagine the logical thinkers among you are nodding. Why do words have redundant letters? Wouldn't spelling be easier? Sticklers like me would have to stop moaning. It's a beguiling idea.
But where would you start? Ware wood yoo stop? Phonetic spelling would be chaotic. They'd write aw-wite in England, but orrite in Scotland. That's not all right. A Dundonian would write gu-rul for girl, bu-uh for butter, and feh-rum for farm. A Londoner would have lock instead of loch. Britain wouldn't have a language, we'd have a mosaic of sounds that differed from town to town.
However, one thing about TV reporters broadcasting while "staying home" has pleased me. Around 90% of them choose a bookshelf as backdrop. They are attempting to appear studious.
No matter the reason, it's a laudable example. Everyone should read good books. Preferably, if they are a BBC reporter, books that carry the correct definition of "epicentre".
---
Word of the week
Tessellate (verb)
To make into a mosaic. EG: "Phonetic English would tessellate the language into separate packages and patterns."
---
Read the latest Oh my word! every Saturday in The Courier. Contact me at sfinan@dctmedia.co.uk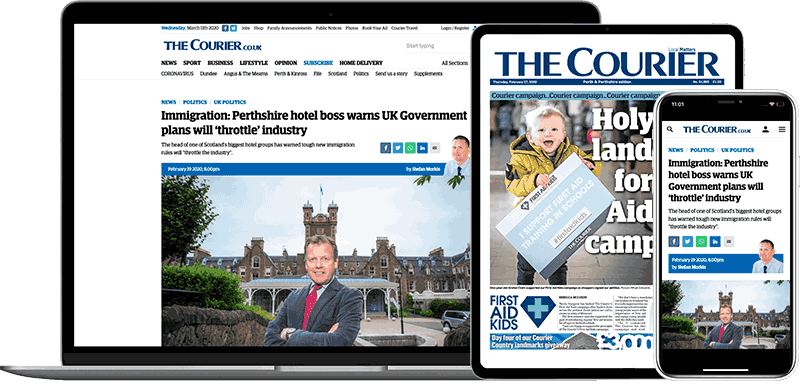 Help support quality local journalism … become a digital subscriber to The Courier
For as little as £5.99 a month you can access all of our content, including Premium articles.
Subscribe