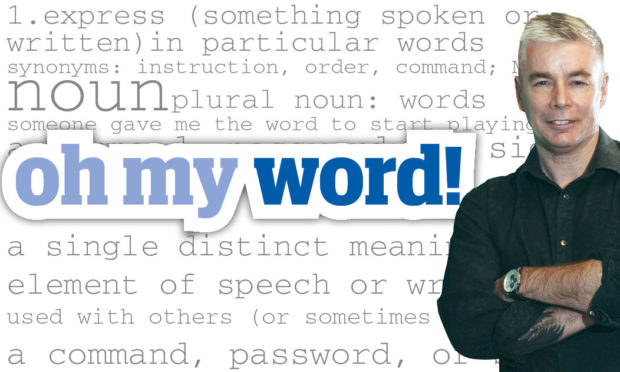 Health Secretary Matt Hancock's entry for the Saying Of The Covid Epidemic Competition (if such a thing existed) is: "don't kill your granny". It's a very stark and a little bit of a hysterical phrase. It is certainly memorable.
It doesn't matter whether you are a believer in masks, or think them useless. Either way, "don't kill granny" might give a lasting label to these incredible times. TV documentaries (or whatever media they'll have) in 100 years' time will feature it.
It could become the saying that defines this era, because we love doing that. My father always drank weak tea because that was what he became used to in "the hungry thirties". I was born in the swinging sixties. You are reading this in the don't-kill-granny twenties.
We tend to divide our lives into chunks then add descriptions. We talk about our crazy teens as if we instantly regained sanity on our 20th birthday. We define 50s music or 80s music as if the genres changed completely at the New Year bells. We used to take things slower and had Victorian times, Edwardian times, even the Tudor era.
The labels we apply, just a few words, fascinate me. We make sweeping judgments based on almost no evidence. Call someone a Highlander and you have given them a character, a way of dressing, even a hair colouring. The meek inherit the earth. Blondes have more fun.
We're almost always wrong. In my corner of Angus there was very little swinging in the 1960s, and hardly anything supersonic in the 1970s. Though I did own a Raleigh Chopper.
Worse, labels can be dangerous. If you term yourself frustrated, or possessing no willpower, or unlucky, you will make those descriptions true. If you can adopt positives: happy, generous, friendly, that's what you become. These words are just adjectives, and a few adjectives surely can't define us. At times we're all grumpy, capable, weak, or clever.
I'm trying to get you to think about the power of words. I love words, and enjoy unravelling their meanings and the grammar and punctuation that binds words together or separates them from each other. But, on the other hand, they are just words. A few vowels and consonants thrown together. Sometimes they don't add up to a good description. And no matter which words are used, we don't have to agree with anyone else's choice of them.
We shouldn't let this be the don't-kill-granny era. Instead, we could call the 2020s "the caring years". There, I feel better already.
---
Word of the week
Bosky (adjective)
Covered by trees or bushes; wooded. EG: "I grew up on a bosky hillside in rural Angus."
---
Read the latest Oh my word! every Saturday in The Courier. Contact me at sfinan@dctmedia.co.uk