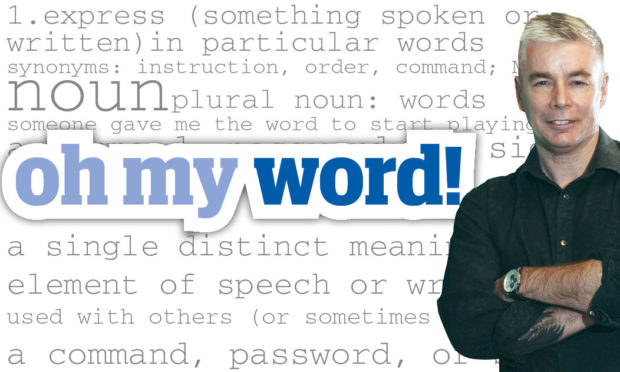 Some of you will be Dundonians. There also will be Forfarians among you, and some Arbroathians, and Fifers, and Brechiners. These area-specific titles are demonyms, the word stems from the Ancient Greek word for "people" or "tribe".
But, as with almost all parts of English, there is no official demonym-awarding body, so this is an unregulated, somewhat wild, part of the language.
And there appears to be neither rhyme nor reason to which demonym your town adopts, or what form it takes. For instance, there are many suffixes to choose from: -ite, -nian, -gian, -ers, -ese . . . take your pick. To give a few disparate examples from around the world: Buffalonians are from Buffalo; Vancouverites from Vancouver; Glaswegians; Edinburgers; Nazarenes; Milanese; Warsovians; Beirutis. It's a long list.
My favourites are: Torquinians (Torquay), K-Lites (Kuala Lumpur), and, best of all, Wulfrunians (Wolverhampton).
Confusingly, some towns and cities, even though ancient and well known, don't seem to have one. There are some claims that Perthites, or even Perthlings, is the demonym for Perth. But, if so, neither are often used. I don't know the Kirkcaldy or Dunfermline demonyms either, although the quite romantic Lang Touners might be used for Kirkcaldy citizens.
Similarly, I'm not sure of the title to give people from Wormit (Wormiters?); or Broughty Ferry (Brotovians? Ferryites? Ferrymen or –women?); or Errol (Errolians? Errolites? Errolers?) Perhaps there is a local demonyms expert who might enlighten me.
And a demonym isn't to be confused with a nickname, such as Scousers for Liverpudlians, or Geordies for Novocastrians. That's a different manner of giving names and isn't always very complimentary.
It's an attractive notion to say we should have a Government-appointed body to regulate such irregularities. I often wish there was a group of linguistics professors making rulings on the English language – they could ban textspeak for a start.
But I think, in this case, an imposition of names might cause trouble. Would Monikie folk be happy if labelled Monikiers? Or would they prefer Monikians, Monikesians, Monikites, or Monikegians? Perhaps Lethamese wouldn't be popular, or Glencarsers, or Dryburgers? And Bridge of Earners sounds confusing.
It may be that some places are best left without a demonym, although I do think Glenrothesians has a classical-sounding ring.
Lastly, I have often wondered what people from the Yorkshire town of Goole are called. I do hope it is Goolies.
---
Word of the week
Gumfiate (verb)
To cause to swell; to puff up. EG: "The Perthling was gumfiated with pride for her fair city."
---
Read the latest Oh my word! every Saturday in The Courier. Contact me at sfinan@dctmedia.co.uk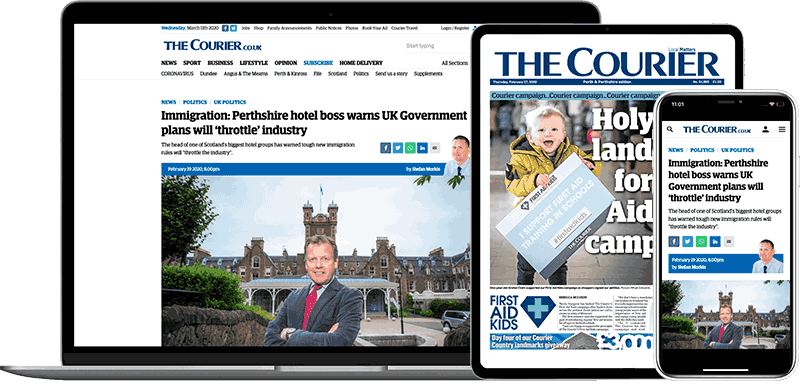 Help support quality local journalism … become a digital subscriber to The Courier
For as little as £5.99 a month you can access all of our content, including Premium articles.
Subscribe