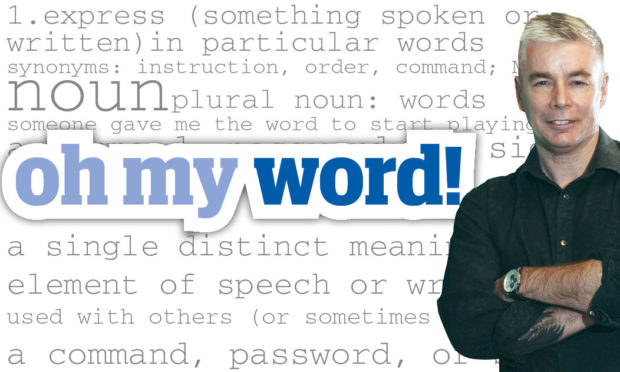 An aspect of language I find fascinating is dipping into a specialist field, in which the words may be alien to laymen but everyday usage for those working in that field.
The world of paper, for instance. A quire is 25 sheets of paper all of the same size. A ream is 500 sheets. But these are terms for mass-produced paper. If we talk of handmade or specialised paper then a quire would be 24 sheets and a ream 480 sheets.
The text on the right-hand pages of a book is the recto, whereas that on left-hand pages is the verso.
We might refer to coins as having heads and tails, but the correct terminology is the obverse and reverse sides. Paper money also has obverse and reverse sides. The reigning monarch's likeness, in this country, will usually be on the obverse side of both types of money.
There is a rich vocabulary pertaining to ships and sailing that most of us never hear. A cringle is a loop at the corner of a sail to which a line is attached. A holystone is a sandstone material used to scrape the decks of ships. Coaming is the raised edge around deck hatches to keep water from sloshing in.
Arcus, tuba, lenticular, incus, and virga are words that describe clouds.
There are many oddly-named devices for measuring. An oenometer measures the alcoholic strength of wine. A crescograph measures the growth of plants. A topophone is an instrument used to determine how far away (and in which direction) a foghorn lies.
Culatello is dried ham. Factices are oversized perfume bottles for display purposes. Headers and stretchers are the short and long sides of bricks.
Sometimes, words or symbols have hidden meanings. For instance, an arch on a gravestone symbolises the dead person has been reunited with a loved one gone before. A gourd on a headstone denotes the deceased has been delivered from grief. A broken sword means a life cut short.
Murderstones (popular in the 1820s) were engraved monuments erected at places where heinous killings had taken place and often carried warnings that anyone who might consider a similar crime should expect divine judgment. There are quite a few scattered around the English countryside but only one in Scotland, at Ardwell near Wigtown.
Isn't it wonderful when the language reveals things you didn't know you didn't know?
---
Word of the week
Kern (verb)
To adjust the spacing between characters in printed text. E.G. "A sub-editor might kern a word to fit it into a headline".
---
Read the latest Oh my word! every Saturday in The Courier. Contact me at sfinan@dctmedia.co.uk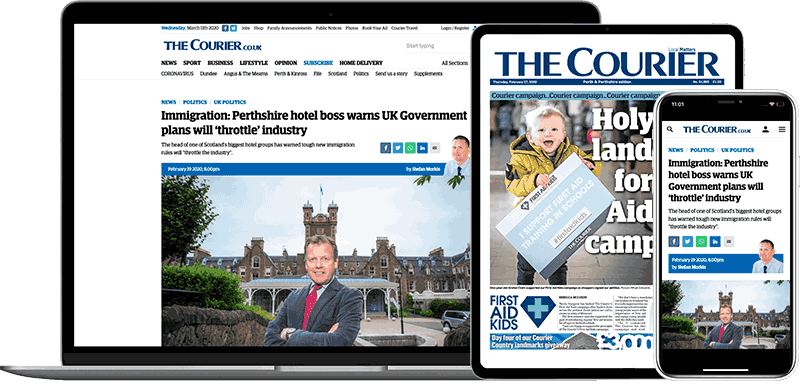 Help support quality local journalism … become a digital subscriber to The Courier
For as little as £5.99 a month you can access all of our content, including Premium articles.
Subscribe