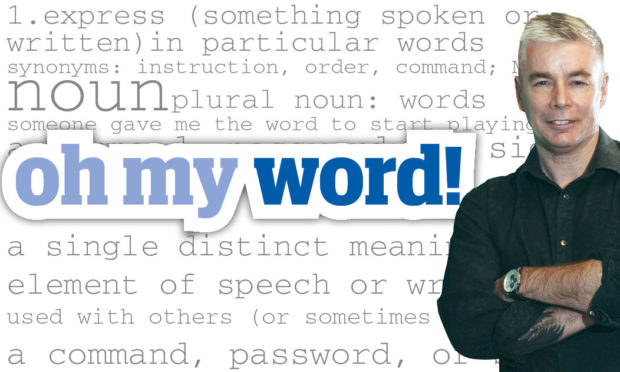 This week, I'd like to address young people, which is probably a futile ambition as I'm sure none of them read this column.
Older generations have always complained about the young. It is the human way. Standards of English are always thought of (by the old) as "falling". But the late 20th/early 21st Century period has seen a steepening curve of decline. Nowadays, there is a genuine cause for concern.
It's the way many young people communicate. Phones, pads, email, Facebook, Instagram, pictures of cats . . . can't you just talk? Or at least properly use the greatest communication tool ever invented, the written English language?
No, you can't. Because your generation has lost the ability and the ambition to read good literature that would provide you with a vocabulary wide enough to encompass all the nuances and flavours of what it is you want to say.
To compound matters, you have allowed yourself to be hemmed in to limited-character spaces in which to express yourselves. Big Brother didn't have to storm to power and invent a Ministry of Truth to limit the way people think. Limited thinking is a self-inflicted wound.
You can no longer say what you mean. You have lost the ability to express complex ideas in emotive, inspiring, understandable English. If another Shakespeare, Chaucer or Milton were in his twenties today, I doubt he'd be able to properly express his poetic feelings.
Philosophical thoughts nowadays remain unformed. They are ethereal wisps that escape lasting attention because they are never fully formed in elegant, expressive English. Even if you youngsters had something to say, you don't know how to say it.
You, and your generation, are allowing written communication to die through neglect. The English language is shrivelling into a stunted, twisted version of its previously hearty, robust self.
You communicate in memes or emojis and giggle or splutter in other mediums of electronic whatnottery that I can neither name nor understand.
I will end this rant with an object lesson. To test the effect of this piece of writing on an example of its target age-group, a phone-addicted young man, I sent it to him via email.
He sent back a drawing of a man yawning, with the words "Too long, didn't read" in block capitals. Except that there wasn't a comma between "long" and "didn't". Of course there wasn't.
In the words of Private Frazer, we're all doomed.
---
Word of the week
Absquatulate (verb)
Leave abruptly. E.G. "Listening to young people mangle, maul and misuse English makes me want to absquatulate."
---
Read the latest Oh my word! every Saturday in The Courier. Contact me at sfinan@dctmedia.co.uk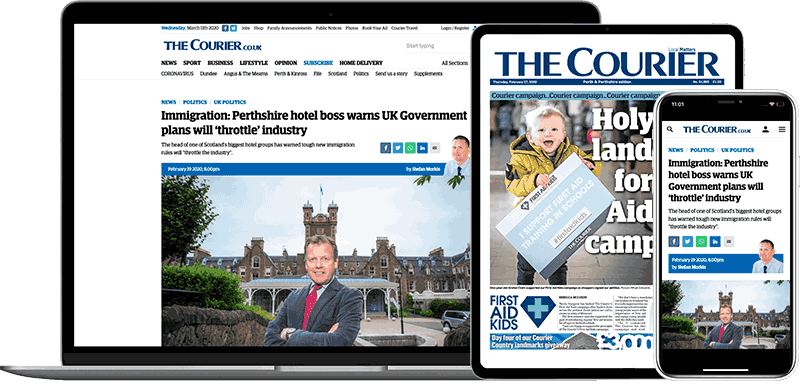 Help support quality local journalism … become a digital subscriber to The Courier
For as little as £5.99 a month you can access all of our content, including Premium articles.
Subscribe