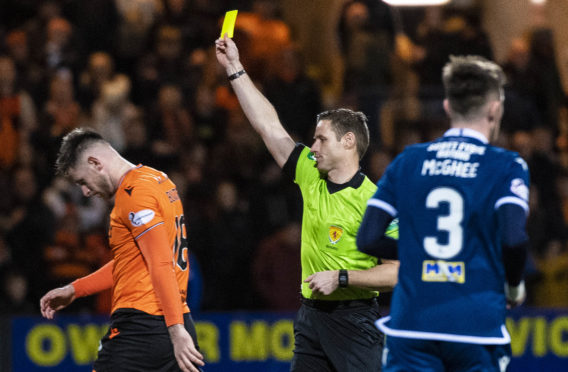 In my column last week I spoke about the hurt of the 6-2 at Tannadice being a big factor in Friday night's second derby of the season at Dens.
That didn't turn out to be the case.
There was one player who set the tone in the first few minutes – and it wasn't a Dundee one.
Calum Butcher put the sort of tackle in you want to see at the start of a derby.
It's a tackle that makes the other 10 United players think: 'He's up for it tonight and the rest of us will be beside him.'
Dundee just didn't turn up – they hardly laid a glove on United and for their fans the gap is starting to get worrying.
That game was a great chance lost for Dundee.
They'd got a bit of consistency into their play going into the match but a lot of that good work has been undone.
They're the team now relying on other sides to take points off United. That's never a good place to be.
Dundee have to try and shave three points off the nine-point deficit by the time the sides face each other again at Tannadice after Christmas.
It's an achievable goal and would give them the chance to cut it to three points with a win – then it would be game on in the New Year.
* United fans would have been thanking Arbroath on Saturday for making it an even better weekend for them.
I'd have to say that our performance in beating Inverness Caley Thistle was the best I've seen from us.
The margin of victory could have been even greater.
You won't find anybody at the club getting carried away, though. We know that there is still a long way to go.
* Having players at the big clubs in England is great for the image of the Scottish game but it's maybe not so good for Steve Clarke.
Andy Robertson, Scott McTominay, Kieran Tierney and Ryan Fraser are all key players for the national side who will be absent for the next two games.
Call-offs have always been part and parcel of international football but it probably happens more when lads are with the big clubs down south who have got so many important domestic games coming up.
Clarke hasn't been able to play Tierney and Robertson together and you can be sure he would have wanted to try it out before the play-offs in March.
* I've been part of Scotland squads with some big characters but I've never seen anything like the Raheem Sterling-Joe Gomez incident.
There have been camps straight after Old Firm games but players have always known that you leave the club differences at the door when you arrive for national duty.
All the right things have been said by Sterling since it happened but Gareth Southgate, who has done brilliantly to get a club-type spirit into his England squad, will have to earn his money to make sure this doesn't cause a rift in his dressing room.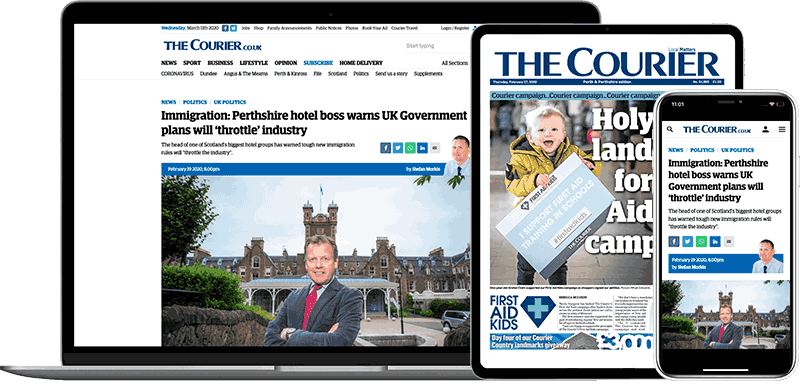 Help support quality local journalism … become a digital subscriber to The Courier
For as little as £5.99 a month you can access all of our content, including Premium articles.
Subscribe