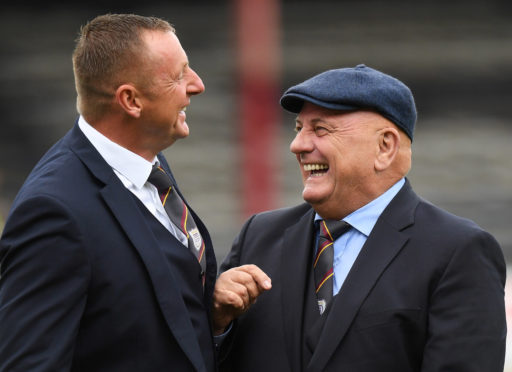 Two good pals of mine are in the running for the Scottish Football Writers' Association Manager of the Year award.
One one side there's Neil Lennon, who I love to bits.
On the other there's the gaffer – my Arbroath manager, Dick Campbell – who has been shortlisted for the second year on the trot.
Lenny has led Celtic to nine-in-a-row, so, he'll be the clear favourite.
But for me, it's got to be Dick's year.
Last year the gaffer got his nomination after winning the League One title but was beaten to the award by Steve Clarke.
But this time around I think he should have a better chance, even though there was no title involved.
In the grand scheme of things, what he achieved with Arbroath this season as a part-time club in the Championship was first class.
At the start of the season we were tipped to go straight back down, to not win a game. People were saying we were going to be an embarrassment to the Championship.
Instead, the manager kept us well up the league, and, in fact, I'd have loved to see the season end from Arbroath's perspective.
Okay, we could still technically have got relegated. But we could still have finished in the promotion play-offs too.
If I'd said that publicly during the season, Dick would have killed me!
But he's a wily fox and there were a lot of mind games going on!
The gaffer had to keep the players focused – and he did that from start to finish. Their minds never drifted from keeping us in the division.
After the first few games the boys found their feet and we kicked on from there.
And it's no fluke…
When the gaffer took over at Arbroath the club was in League Two. Now it is in the Championship.
He has won two promotions, kept them in the second tier – and just missed out on the play-offs.
Nobody can tell me that doesn't deserve recognition.
Everyone at Arbroath certainly recognises the manager for what he is – Scotland's most experienced boss.
For me, as a coach, it's great to be learning from him – a man players love to play for.
He'd tell you he doesn't actually do anything and that it's all down to his staff and the players, but that's not true. That's just him being wily again!
When the gaffer speaks, everyone listens to him – the players and the staff. He's got that level of respect.
He's earned it by being as successful as he has been for so many years and by being a thoroughly decent guy.
Lenny's earned plenty of respect too – and he would be a worthy winner of the Manager of the Year award.
But, with 10-in-a-row on the cards, I reckon my old Celtic teammate would be happy enough to wait another year for his big moment.
Dick Campbell deserves his now.
---
There's a new name on the scene in Scottish football – James Anderson.
He's the man in talks with the SPFL about offering a seven-figure cash sum to clubs to help cover their costs for next season.
It's great somebody so wealthy is willing to try and get football kick-started.
If the figures I'm readying are correct – that each club could receive £110,000 – it will be a game-changer.
I can certainly say that, without the help, most of the clubs in the Championship couldn't afford to get up and running, what with the costs of Covid testing on top of wages – and all without fans coming through the gates.
If it can be worked out, it will be great news for Scottish football.
And the next job for Neil Doncaster will be convincing Mr Anderson to stay involved in the game.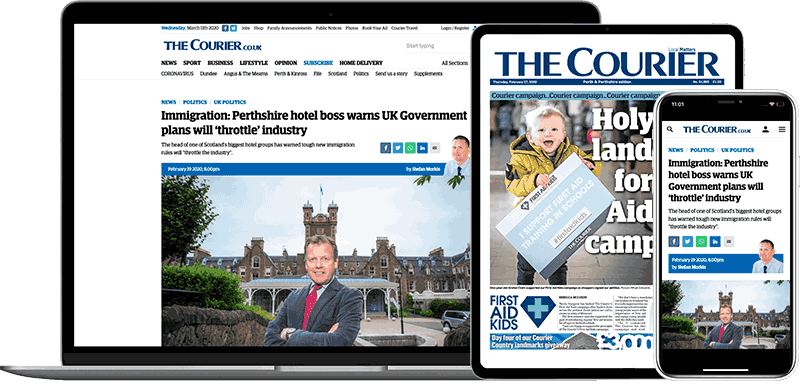 Help support quality local journalism … become a digital subscriber to The Courier
For as little as £5.99 a month you can access all of our content, including Premium articles.
Subscribe