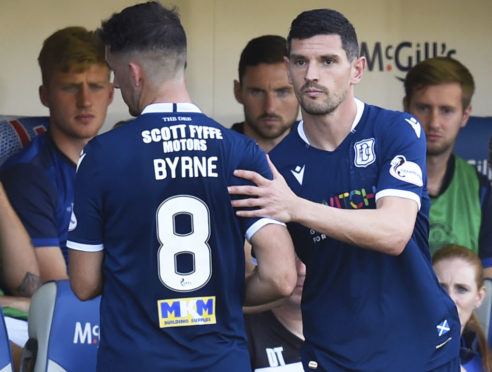 It's still too early to start saying definitively about what sort of Championship season we'll be looking at for 2020/21.
There is talk of starting back in mid-October for a campaign where we all play each other three times and of it being even later and us playing just twice.
At the moment it's all still hypothetical but what you can say is that if, as appears likely, it's a shorter season than usual you would think that wouldn't be what the big clubs like Hearts and Dundee would want.
The shorter the race, the bigger the chance of an upset.
In a normal year you would expect things like injuries, suspensions, depth of squad, full-time v part-time all pointing towards the sides with the most money coming out on top in the end.
Another big worry for the likes of Hearts and Dundee will be in the transfer market.
Usually you would think they would be able to compete and out-bid lower level Premiership clubs by offering bigger wages and the incentive of playing for a club with more status.
But that isn't going to happen when there is a gap of months between the top league starting and the second tier getting underway.
Put it this way, Dundee were able to persuade Shaun Byrne and Graham Dorrans to drop down a level for the reasons I mentioned. I couldn't see something similar happening this time around.
* We all needed a good new story in Scottish football and James Anderson has certainly given us one.
The donation of £3 million is just the boost our game needed – particularly in the lower leagues.
Who knows, £50,000 each could be the difference between a few clubs surviving or going out of business.
This is a tough time for everybody just now – not just football – so to come up with that size of a donation is incredible.
Even if you put aside the worth of the contribution in pure financial terms, it is such a heart-warming story anyway.
Scottish football takes a kicking – from people outside the country and from within.
Even in normal times there is so much doom and gloom surrounding our game which would make even the most positive person feel that their glass is half-empty.
But here is successful member of Scottish society saying that our games and our leagues are a product worth saving and protecting.
That says so much for me.
James hasn't done this for profit or publicity, he's done it because clubs are such an important part of the fabric of our country.
If that's not worth celebrating, nothing is.
He wouldn't be throwing away his money on a hopeless cause. He clearly believes that Scottish football can survive and thrive. There are a lot of other people who should take a leaf out of his book and stop talking down our product.
* I was never a big fan of the co-manager thing that Ross County had been operating with.
The fact that they have changed it now appears to suggest there might have been a number one and a number two all along.
I wish Steven Ferguson all the best as chief executive. The more ex-footballers like Dave MacKinnon, Gerry Britton, Pat Nevin and Ian Maxwell we can get in these positions, the better.
Dundee manager James McPake calls for clarity over Championship restart amidst continuing uncertainty over dates and format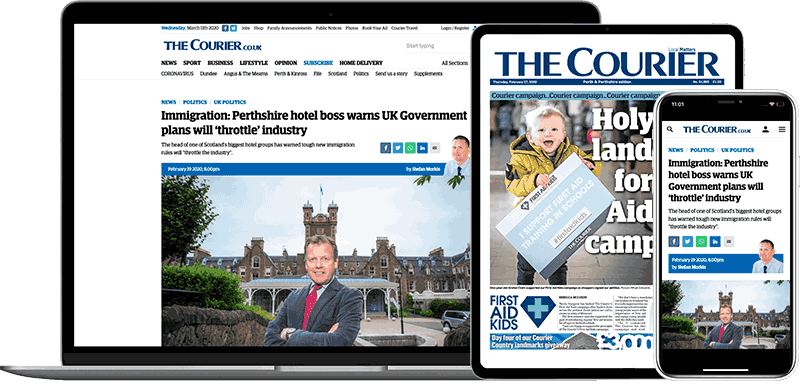 Help support quality local journalism … become a digital subscriber to The Courier
For as little as £5.99 a month you can access all of our content, including Premium articles.
Subscribe