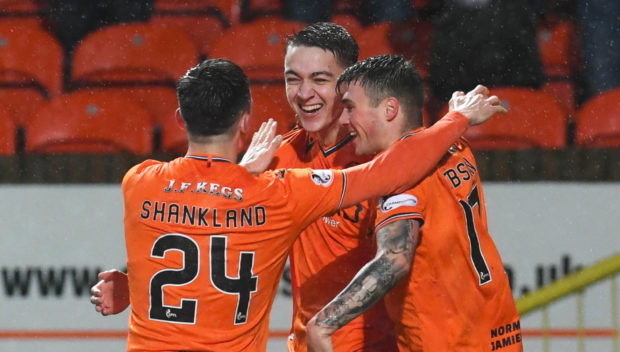 I don't know how Hearts and Partick Thistle's court case against the SPFL will go.
But I know who the biggest winners will be – the lawyers.
It's typical of Scottish football really. Just as we're starting to see light at the end of the tunnel over coronavirus, now we're facing legal claims that could drag us back into the dark.
It's a mess – and I feel particularly sorry for Dundee United.
At the end of the day, they have been preparing for life in the Premiership.
They won the Championship title. They did what they had to do and promotion was their prize.
Okay, they hit a wee sticky spell just after Christmas, but they were never, ever in real danger.
Had Inverness Caley Thistle beaten them at Tannadice in February, in that televised game on a Friday night, things might have become interesting.
But the Highland side couldn't do what Arbroath had done a few weeks beforehand and put United away!
In all seriousness though, United were miles ahead of the pack.
They had the points in the bag and I don't think anybody can say they didn't deserve to win the title – and claim promotion with it.
For me, there's no way they should be denied that. Over the last few weeks, United will have been looking at potential signings, making plans for life in the top flight, and spending money on that basis.
So what happens if Hearts and Thistle's court action keeps them in the Championship? Do United not then have grounds to go to court too?
It's a total mess.
And the thing is, if, for some reason, Arbroath had been in the Premiership last season and finished bottom, nobody would be batting an eyelid. There would be no legal claims at all.
The way I see it is, both Hearts and Partick were bottom of the table for a reason. I fully understand the Jags had a game in hand. I get that Hearts will say they've had to cope with loads of injuries and suspensions, boardroom and managerial changes and that those things were factors in their poor performances on the pitch.
But the stats don't lie at the end of the season. Sometimes you've got to hold your hands up and say you just weren't good enough. That's clearly easier said than done – especially when you've got lawyers in your ear telling you you've got a chance in court. I'm quite sure that's what Hearts and Thistle will be hearing from their QCs.
The SPFL, Dundee United, Raith Rovers and Cove Rangers will be hearing exactly the same from theirs.
If the case goes all the way, there has to be a winner and a loser.
But regardless of which side ends up celebrating and which side's left feeling aggrieved, the lawyers will be laughing all the way to the bank.
---
It was no surprise to see Manchester United's David de Gea being ripped to shreds this week.
That's just what happens when goalkeepers make mistakes.
They are under the microscope more than other players because, when things go wrong, it's usually costly.
Lord knows I remember being savaged by certain people in the media during my career. Fortunately for De Gea, he has a manager, in Ole Gunnar Solskjaer, who is willing to go to bat for him.
After his keeper's error against Spurs, Ole came out and said De Gea is the best in the world.
That's just what the Spaniard will need to hear at a time like this.
It will do him the world of good to know that, no matter what anybody else says, his manager has got his back.
And I've got no doubt that De Gea will soon be back to proving why he's been Manchester United and Spain's number one for so long.
'It was a shock to the system' Dundee legend Jim Duffy praises NHS as he recovers in hospital after suffering heart attack at weekend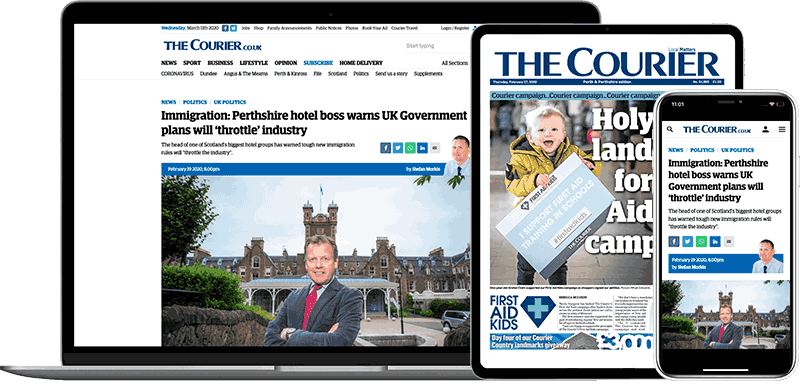 Help support quality local journalism … become a digital subscriber to The Courier
For as little as £5.99 a month you can access all of our content, including Premium articles.
Subscribe