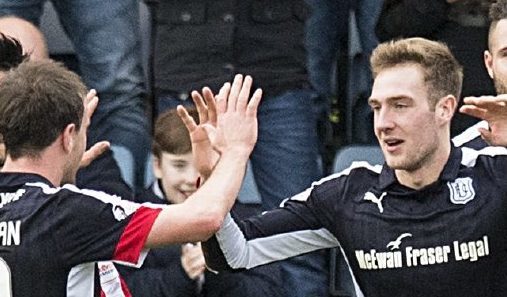 I wanted Dundee to have a go at Rangers and, boy, did they have a go.
After calling for the players to get in their faces in last week's column, it was terrific to see them do exactly that on Sunday.
I was very impressed by the way manager Paul Hartley set out his team and equally impressed by the intensity of the performance.
They went straight at the opposition right from the first minute and somehow kept it going for 90, which must have been extremely physically demanding.
At 2-0 up they could have sat back and tried to hold what they had but they didn't.
Instead, they kept hassling and harrying Rangers high up the pitch.
That is the way I and most, if not all, of the supporters want to see the Dark Blues playing.
It was a massive result for Paul and the club – no doubt about that.
It put them into the top six and they can now look to consolidate that before the league splits.
However, I am also looking at the gap between them and Inverness Caley Thistle at the bottom.
They are now eight points ahead of them and it would need something like ICT to win all their remaining games and Dundee to lose all of theirs for that to close. I can't see it.
I know some will think I am being ultra-cautious by looking over the shoulder but the league is so tight that every point is precious.
They are where they want to be now and I hope they can stay there.
Dundee need to keep the standard up, though, and Paul was absolutely right to make maintaining the performance level the theme of his post-match comments.
They are also unbeaten in the league at Dens since October and that run now includes a win over the Ibrox men as well as other notable victories over Hearts and St Johnstone.
I appreciate the big thing for the media, certainly at a local level, was the ending of the 25-year wait for a home success over Rangers.
Players read about those things and it will be great to get that particular monkey off their back but the Dundee lads will be more interested in getting the three points and in how they played.
I know Mark O'Hara rightly was picked out for his contribution but I was also impressed by Darren O'Dea and young Cammy Kerr.
Darren is a leader and a team needs someone like him, while I think the biggest cheer of the day came when Cammy put Kenny Miller on his backside in front of the Derry with what was a hard but fair tackle.
So it's all looking good going into the match at Motherwell and play with the same quality and intensity as they did against Rangers then they should be fine.
***************
I would never have eaten a pie during a match – that would have been just wrong.
I did, however, take a bite out of a baguette!
The bread was thrown at me by Valencia fans when I was there with Celtic for a Europa League game in 2001.
Seriously, though, if the pie-eating incident involving Sutton United goalkeeper Wayne Shaw was a stunt then that should not be condoned.
However, I also don't really want players turning into robots because we need characters in the game.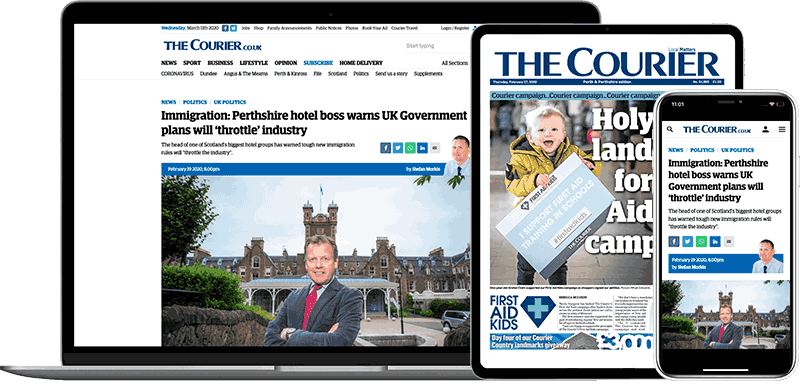 Help support quality local journalism … become a digital subscriber to The Courier
For as little as £5.99 a month you can access all of our content, including Premium articles.
Subscribe