Tuesday night at Somerset Park was a shambles and an embarrassment for Scottish football.
I can't believe that the SPFL didn't postpone the Ayr v Raith game when it became clear that Raith would have to play Ryan Stevenson in goals.
Their assistant manager Kevin McBride actually got in touch with me on Monday night. I haven't played in 13 months but I told him I would be happy to help out.
At that point, though, they were still working on another option. I think it was the lad Logan Bailly at Celtic.
I texted later on Tuesday and by the time it had fallen through it would have been too late for me to play.
The SPFL should be hanging their heads in shame.
Raith Rovers could be relegated on the back of that defeat and there's also the likes of St Mirren who wouldn't have been happy Ayr were playing a team with an outfield player in goals.
It's all very well saying Raith had time to arrange something. Well, they thought they had arranged something and it fell through at the last minute.
The game should have been called off then and there. You can bet that if an SPFL meeting was arranged and two or three officials couldn't make it, they would have postponed that.
This isn't a semi-pro league. It's the second top league in our country and it makes Scottish football a laughing stock.
People are doing their best to improve football up here – you've got Malky Mackay going around the country trying to get clubs on board with new proposals to improve our youth structures.
But what must people have been thinking about our game when they were reading reports of this Raith farce?
It really is amateur hour stuff.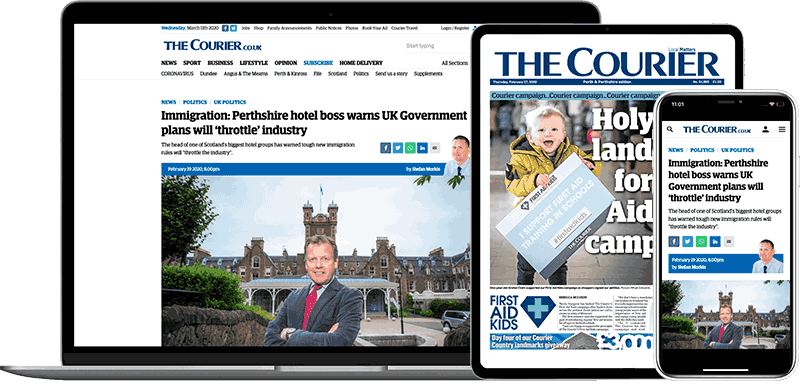 Help support quality local journalism … become a digital subscriber to The Courier
For as little as £5.99 a month you can access all of our content, including Premium articles.
Subscribe