I'm sticking to my 'never say never' line about playing again but, more than likely, I think that will be me done now.
The manager is trying to give me the chat about keeping going for another season but you can't get a better way to bow out than being involved in a last day title win.
The celebrations with the Arbroath boys are just about over now!
It really was a fantastic achievement.
When they were 11 points behind at Christmas it would have been very easy to down tools and think that the league was all over.
It says everything about the character in the dressing room that they didn't.
About five minutes before kick-off on Saturday, Dick could see that the lads were a bit tense and the next thing you know he's got Bryan Prunty singing The Gambler at the top of his voice. The ref came in and just shut the door again!
It cut the tension and we got an early goal.
I think the Forfar board will be feeling slightly embarrassed just now.
I didn't agree with their decision to sack Dick last season and I'm delighted for him the way it has worked out.
It was a great turn-out from Arbroath fans at Stirling and it will be a day they won't forget.
The manager will already be making his plans for next season. I would imagine he'll keep the nucleus of this squad together because there are definitely players who will do well in League One.
With a few new faces, they'll give it a real go to be up near the top end of the table again this time next year.
* Neil McCann will be thinking this management lark is easy!
Two games and two wins is as good as he and the Dundee fans could have hoped for. And two away wins at that.
Before his first match I wrote that keeping things simple would be a good start and, by all accounts, that's what he's done. It's been common sense management.
The players are on his side and if that's the case, you've got a chance. The Dundee fans are also right behind him.
I'm sure Neil is absolutely loving life at Dens. Football is addictive and it will be hard for him to give it up now.
* It's brilliant to see Gianluigi Buffon get to the Champions League final with Juventus.
I was lucky enough to play against him for Celtic and Scotland.
I spoke to him after both games and he's a classy man as well as a classy keeper.
He's definitely in my top three.
I think a lot of neutrals will be hoping for a Juve win in the final so that Buffon gets to complete his set of medals. It would be third-time lucky after two previous final defeats and 16 years at one club.
The way they are playing just now, you would have to give them a really big chance.
Buffon isn't in that team out of sentiment. He looks to be playing as well as ever.
And, at just 39, he's only a young pup!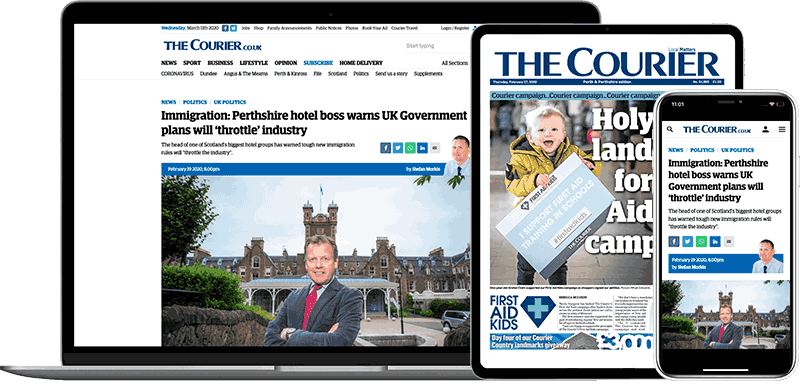 Help support quality local journalism … become a digital subscriber to The Courier
For as little as £5.99 a month you can access all of our content, including Premium articles.
Subscribe