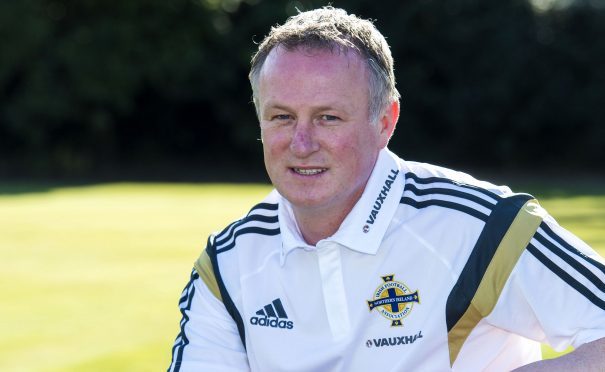 The SFA aren't covering themselves in glory with their hunt for a new Scotland manager at the moment.
It's about three months since Gordon Strachan was sacked and we don't seem any closer to unveiling his replacement.
Clearly Michael O'Neill is their first choice but it doesn't look good to have identified your man some time ago and still not even spoken to him.
My hunch is that if this was going to happen it would have been done long before now.
There will be no dressing up the fact that it looks like a snub if O'Neill stays where he is and that the SFA have been made to look amateurish.
The only way they will be able to come out of this with any credit is if they pull a big name out of the hat.
And by that, I mean something similar to Ireland getting Giovanni Trapattoni a few years ago. It would need to be someone of that sort of calibre.
I certainly don't have a problem going down the foreign route. Let's face it, everybody since Craig Brown has failed – and the nearest we've got to getting to a tournament was Berti Vogts.
Nobody will convince me that the SFA can't afford to get a decent Italian, German or Spanish manager.
He would have a different perspective that might prove the missing ingredient to get us over the line for Euro 2020.
* I was as shocked as everybody else at the scale of Dundee United's defeat at Falkirk on Saturday.
The result hasn't been made to look any better by Falkirk getting thumped up in Inverness the other night.
Of course, a leathering like the one United took will sap confidence.
But it also gives a manager, who was appointed not that long ago, greater power.
He can basically do what he wants with that team and nobody can complain. You don't knock on the manager's door and moan about being dropped after a result like that.
The players will also be well aware that this has happened at the start of a transfer window and Csaba Laszlo may now have it in his head to do more business than he had previously planned to.
The defeat doesn't have to be a defining one for United – if they respond quickly.
The first goal is always crucial in any game but never more so than Saturday at East End Park.
Score it, and United will have the fans behind them and the confidence will come back. Lose it and the opposite will be the case.
* Neil McCann was always going to bring in another keeper on the back of Scott Bain leaving the club.
Time will tell if Jeremy Malherbe will end up replacing Elliott Parish or having to make do with being his deputy.
As a number two keeper you know that only injury, suspension or a sustained loss of form will get you back in (unless Paulo di Canio is your manager!)
Everybody is different but it was all about starting for me.
There was about a month at Celtic when I was left out but, thankfully, that's been about the longest. If I wasn't going to be playing I made the decision to move on.